ODOT Key Transit Hub Report, Oregon, 2020
5 minutes Date Launched: Sep 1, 2020 Pilot Project Timeframe: This report was released in September 2020.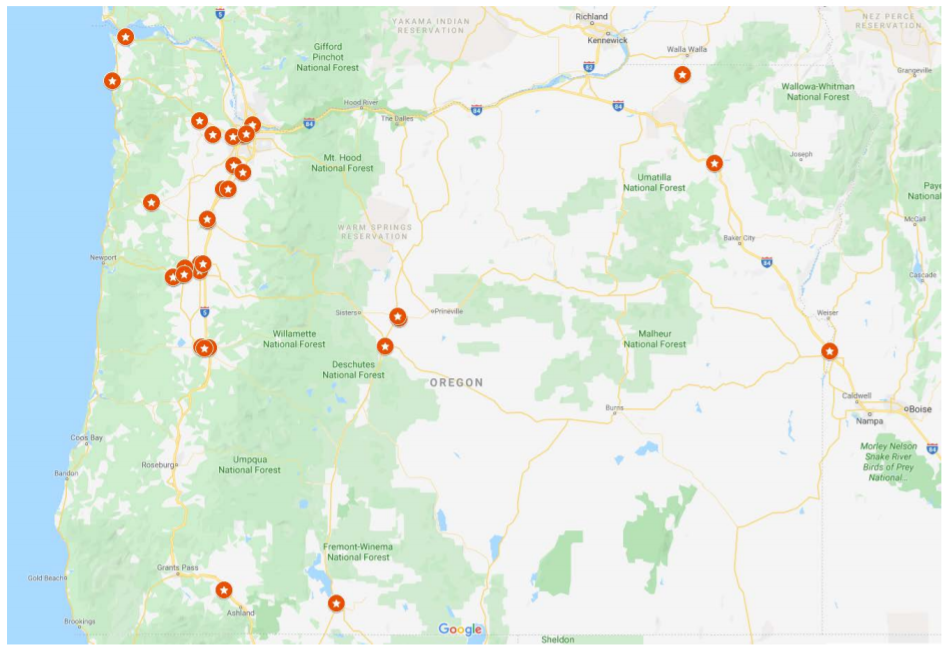 Summary
The Oregon Department of Transportation (ODOT) released a report in September on their Key Transit Hubs (KTH). ODOT defines a KTH as "a transit stop or stop cluster served by three or more general public fixed route transit services" and sees these nodes as essential to an effective and connected transit system. Considered the backbone of Oregon's long distance transit network, the KTH's connect passengers between cities, across the state, or to an adjacent state through a host of public and private transit providers, and local and regional services. Their new report outlines each of Oregon's 40 KTHs, with more KTHs in densely populated metropolitan areas, as of July 2019, and details about each of them. Each KTH was identified through ODOT's Transit Network Exploration Tool which enables visualization, analysis, and reporting of transit in Oregon using General Transit Feed Specification data. The report also outlines routes that are nearly KTHs, should the transit routes intersect, the reach of each KTH, unconnected highways, walk audits and pedestrian safety of each KTH and a key transit site survey, scheduling including daily regional trips and change of service, and changes in KTHs and statewide networks. 
Please find the full report here.
Download Supporting Documents