As the Mobility on Demand (MOD) sector continues to grow, so do the available research, resources and pilot project examples. However, this information is often scattered across multiple sources and is not always the easiest to access or identify. To help address these issues, the Shared-Use Mobility Center developed the Mobility Learning Center, an extensive collection of resources on shared mobility and a self-guided learning experience for novices, experienced practitioners, and anyone in between.
SUMC's hope is that the Mobility Learning Center will serve as a useful tool that allows transit agencies, social service agencies, planners, public officials and service providers to make more informed decisions in a quickly evolving sector.
Some of the key features of this site are described below.  
Learning Modules: The Learning Modules bring resources together and offer a curated approach on a particular topic or mode. Depending on the mode or topic, a Learning Module might offer a brief introduction, discuss important planning and operational considerations, go over key policies and regulations, and highlight relevant case studies.
Metro Profiles: U

nder the "Tools" tab, the Metro Profiles tool offers snapshots of the demographic and socio-economic characteristics of the 25 largest metropolitan areas in the country, and also outlines the current state of each area's shared mobility landscape. Stay tuned for a completely updated metro profile page in the coming weeks as we roll out new tools on the site!

Benefits Calculator: The Benefits Calculator is a tool to estimate the emissions benefits from deploying various modes of shared mobility in a specific city. It is intended to be a resource that policymakers can use to set goals towards reducing congestion and carbon emissions.
Micromobility Policy Atlas: The Micromobility Policy Atlas is a collection of regulatory documents, policy initiatives, guidelines, and laws related to bikeshare and scooter share systems around the world. You can filter your search by type of regulation, year, mode, and location to find dozens of examples of micromobility ordinances.
Resource Library: The Resource Library is a collection of learning materials on shared mobility. These range from brief summaries of mobility projects, to webinars, to in-depth case studies.
Improved Search Functionality: The organization of the site is based on a taxonomy that can grow to reflect the dynamic nature of mobility on demand. The taxonomy allows for multiple listings under each of these categories:

Topic   
Mode
Geography
Reading Time
Partnerships
The Learning Center staff welcomes contributions of shared mobility materials and other developments in the sector from stakeholders.
For targeted policy searches and custom analyses of key and strategic policies please email policies@sharedusemobilitycenter.org
Get started with a search of our content!
FTA TA Center Resources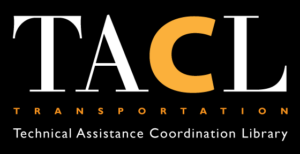 The Mobility Learning Center was made possible through funding from the Federal Transit Administration.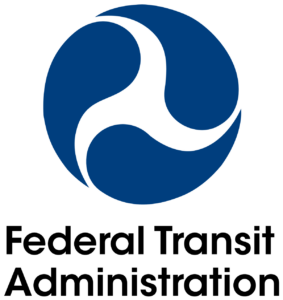 Contributing Partners
        
Legacy Funders and Contributing Partners
Disclaimer
The information provided on the Mobility Learning Center is for general information purposes only. All information on the site is provided in good faith, however the Shared-Use Mobility Center makes no representation or warranty of any kind, express or implied, regarding the accuracy, adequacy, validity, reliability, availability or completeness of any information on the site. Neither the SUMC nor the FTA assumes liability for its use.