Suburban bikeshare pilot launched in western FL, 2018
5 minutes Date Launched: May 1, 2018 Dates given are approximate. Pilot Project Timeframe: 2 Years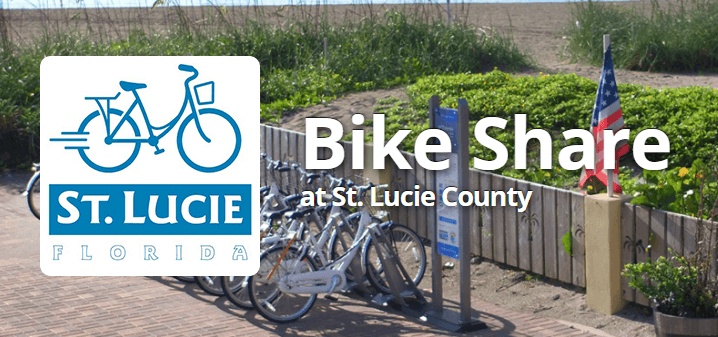 Summary
St. Lucie County – a suburban county in eastern Florida – launched a 2 year bikeshare pilot with Zagster in 2018. The program includes 50 bikes across nine docking stations, and it is supported by a $63,000 grant from the Florida DOT and $27,000 from St. Lucie County.
Stations are placed one to four miles apart, which is farther apart than in more densely populated areas; County transportation planners found that suburban bike trips are, on average, longer than in cities, and the bikeshare system needs to be large enough to warrant financial support form local businesses, so the County chose to have a more dispersed network of docks.
The County pays Zagster to operate the system, managing the bikes and providing an online platform; the city, in turn, keeps 93% of rental fees. Bikes can be rented for $1 per hour, or through a yearly membership.
Updated July 2019.