Ridesharing
7 Sections 45 minutes Author: Frontier Group in coordination with Shared-Use Mobility Center
Module Overview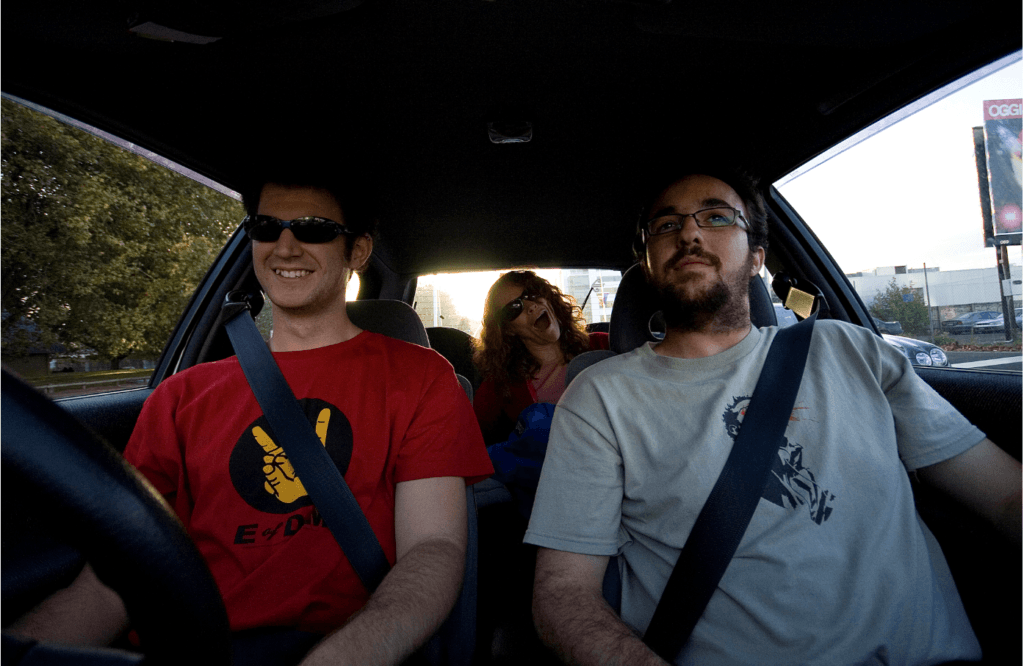 Ridesharing is the grouping of drivers and passengers with common origins and/or destinations into common trips. Carpooling is the oldest form of ridesharing, and can reduce congestion, lower carbon dioxide emissions, and give communities more transportation options. However, the number of people carpooling in the US has decreased since the 1980s. New technology provides an opportunity to revive the practice, with apps aiming to connect drivers and riders in innovative ways.
While rideshare comes in many forms, including vanpooling and slugging, this learning module mostly focuses on app-based carpooling.
Portions of this learning module were written by Frontier Group.
Key Takeaways
Rather than informal agreements between commuters traveling the same direction that have traditionally guided ridesharing, apps and internet services have allowed for drivers and passengers to communicate, coordinate, and connect faster and more conveniently than ever.
Some of the main ways that states and municipalities have incentivized ridesharing are through subsidizing rides, designating High-Occupancy Vehicle (HOV) or High-Occupancy Toll (HOT) lanes, and forming partnerships with large employers.
The practice promotes less congestion, wear and tear on roads, and can be an effective tool for cities to help mitigate Single Occupancy Vehicle (SOV) related work trip greenhouse gas emissions.
Locations:
National Examples
San Mateo County, CA
King County, WA
Seattle, WA
Foster City, CA
San Francisco, CA