Clean Mobility Options Voucher Pilot Program Community Transportation Needs Assessment Closeout Celebration
120 minutes Date: Oct 27, 2021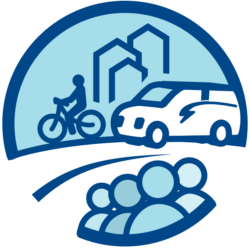 Summary
The Clean Mobility Options Voucher Pilot Program (CMO) provides funding for zero-emission carsharing, carpooling/vanpooling, bikesharing/scooter-sharing, innovative transit services, and ride-on-demand services in underserved communities. CMO awarded nearly $1.15M in Community Transportation Needs Assessments (CTNA) Vouchers to 24 recipients to evaluate mobility needs in disadvantaged and historically under-resourced communities.
CMO hosted an online zoom meeting on October 27th to celebrate the 24 CTNA awardees with presentations highlighting awardees' accomplishments, challenges, and lessons learned. Check out this video to learn more about these communities and their project outcomes!
CMO is part of California Climate Investments (CCI), a statewide initiative that puts billions of Cap-and-Trade dollars to work reducing greenhouse gas emissions, strengthening the economy, and improving public health and the environment — particularly in disadvantaged communities. The program is administered through a partnership between the California Air Resources Board, the California Energy Commission, CALSTART, the Shared-Use Mobility Center (SUMC), and CivicWell (formerly the Local Government Commission).
Last updated May 23, 2022