Barcelona superblock initiative, Barcelona, 2016
5 minutes Date Launched: Jan 1, 2016 Dates given are approximate.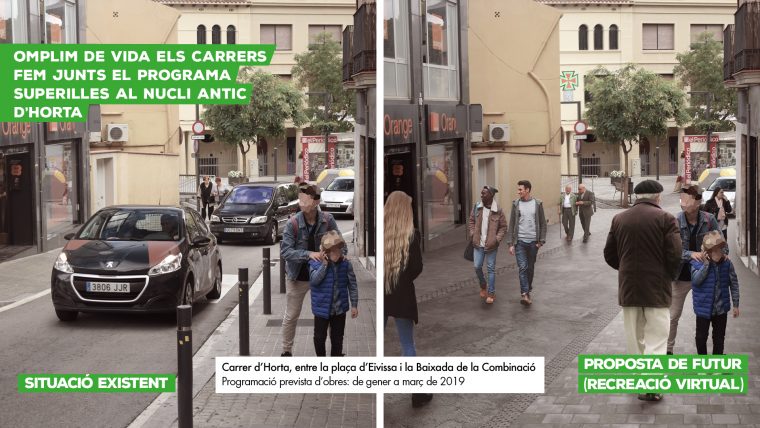 Summary
Barcelona, Spain plans to build 500 "superblocks" around the city over the coming decades. These so-called "superblocks" are several adjacent blocks grouped together, where through traffic by vehicle is restricted or prohibited, thereby facilitating greater space for pedestrians, micromobility and parks within their boundaries. The city's first modern version of such an effort was launched in 2016 in the Poblenou neighborhood, and several others have been established and are underway. The city's Urban Mobility Plan for 2013-2018 included the Superblock Model and set the stage for their future development.
According to a 5-part report by Vox, the establishment of the superblock in Poblenou resulted in a 70% increase in public space for multi-purpose use (instead of just vehicle use), while the city government asserts that the superblock in Sant Antoni established in 2018 regained 5000 sq. meters for use by local residents and decreased pollution in the area by one third by 2019 .