Bay Area Carshare Implementation Strategy
5 minutes Date Enacted: Jun 13, 2018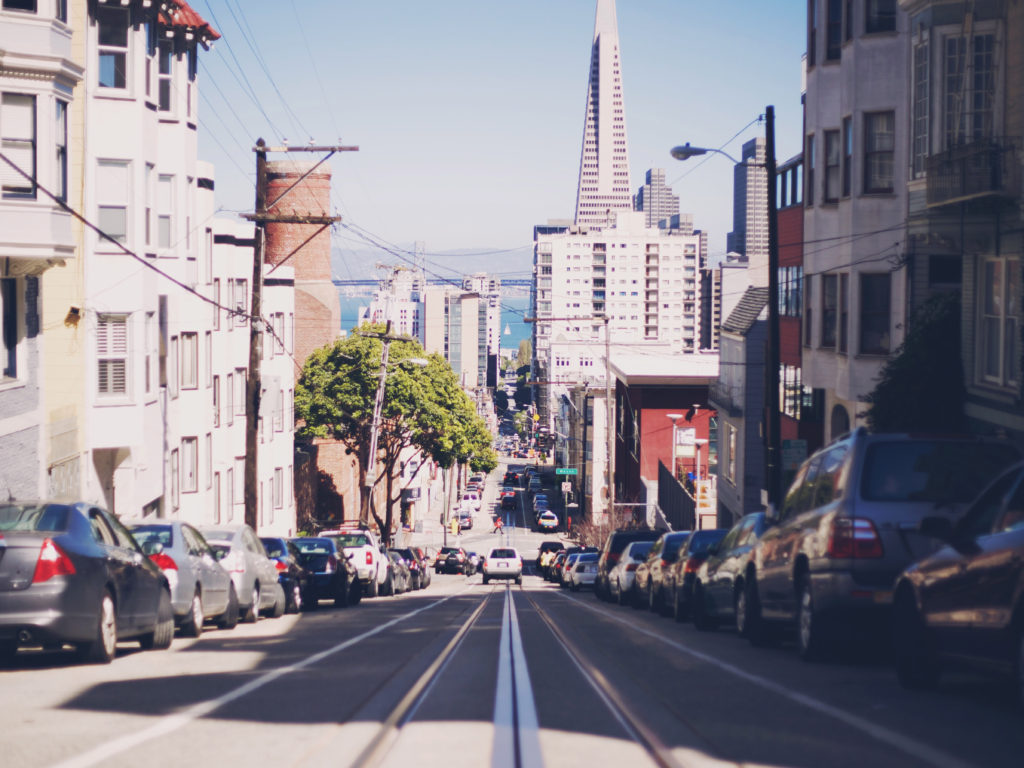 Summary
On June 13, 2018 the Metropolitan Transportation Commission (MTC, the Bay Area's transportation planning, financing, and coordinating agency) allocated $1.2 million under the Climate Initiatives Program to implement the strategies recommended in the attached report; "Bay Area Carsharing Implementation Strategy", completed in Spring 2018.
The Carsharing Implementation Strategy documents were outlined in a report to MTC's Board the development and current state of carsharing in the Bay Area, explores regional challenges and opportunities as they apply to various carsharing business models (round-trip, one-way, and peer-to-peer), presents findings from interviews and workshops with stakeholders in the region, and provides specific strategies to support the expansion of carsharing. The Carsharing Strategy is intended to identify opportunities to grow carsharing membership and usage in the Bay Area as a method of reducing single-occupancy vehicle trips and vehicles miles traveled, with the overall goal of reducing greenhouse gases.
Findings from the report were presented under Resolution Numbers 4035, Revised and 4202, Revised, and the following four strategies to support carshare were proposed and funded:
Create a regional "one-stop-shop" as a clearinghouse for education and policy assistance efforts around carshare expansion. This strategy would help build a coherent regional policy framework, general awareness, and availability of carsharing by working with local jurisdictions throughout the Bay Area to develop a set of model regulations, marketing materials and signage, and procurement procedures. This addresses fragmented policy and procurement processes, and is expected to encourage cross-jurisdictional operations and ease barriers for innovation.
Transition local fleet operations to carsharing operators. This strategy would develop guidance for the use of carshare vehicles and platforms as part or all of municipal motor-pool fleets, with the goal of increasing utilization of carsharing services and reducing public investment in fleet vehicle ownership and maintenance. If EV vehicles are used, this also provides an opportunity to jumpstart deployment of EV charging infrastructure and vehicles, to support wider adoption of EVs in general.
Integrate carsharing into trip planning, transportation information, and mobility as a service (MaaS) apps. This strategy would identify opportunities to better integrate carsharing services into the apps and tools used by travelers to plan, schedule, and pay for trips, including the regional 511 service.
Facilitate the creation of Integrated Mobility Hubs. This strategy would support the creation of mobility hubs at key transit stops throughout the region, and assist local governments, transit agencies, and private operators with the development of standardized agreements for the provision of carshare vehicles at these hubs, creating useful and visible intermodal connections where carshare is an integral element.
The Implementation Strategy is part of MTC's Climate Initiatives Program, an element of Plan Bay Area 2040, the region's sustainable communities strategy and regional transportation plan, which is focused on investing in strategies that contribute to achieving the region's greenhouse gas (GHG) emissions reduction target by reducing transportation-related emissions and vehicle miles traveled (VMT) and encouraging the use of cleaner fuels.
The Shared-Use Mobility Center (SUMC) collaborated with Metropolitan Transportation Commission (MTC) and our colleagues at UrbanTrans North America to author the Strategy.
Download Supporting Documents