Bike library in Allen County, KS, 2017
5 minutes Date Launched: Jan 1, 2017 Dates given are approximate.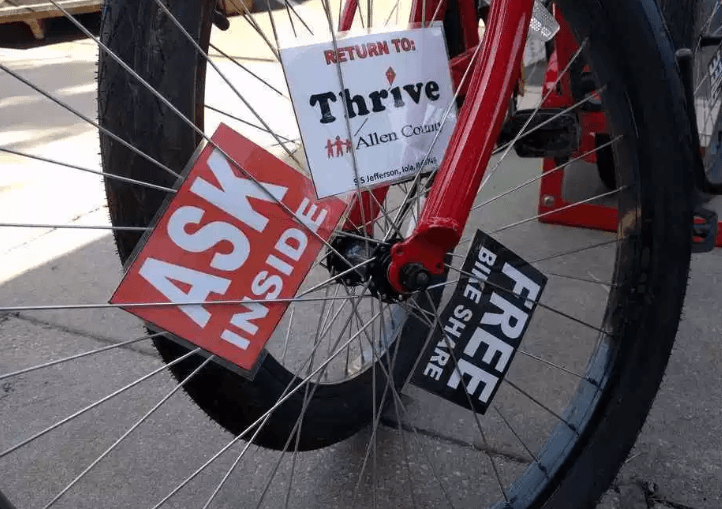 Summary
The Allen County Bike Share in Allen County, Kansas (pop. 13,000) is a free program spearheaded by a health and wellness advocacy group for the county. The program is a "library bike" system with four stations for renting bikes located in three neighboring towns. The program received a grant from Blue Cross Blue Shield of Kansas, but daily operations are managed by a local bike shop, which hopes that the bikeshare system will lead to increased bike ridership and business down the line. Bikes can be checked out for up to 24 hours at a time for no cost.
Updated July 2019