Capital Metro Expands Microtransit Service to Pflugerville, TX, 2021
5 minutes Date Launched: Mar 23, 2021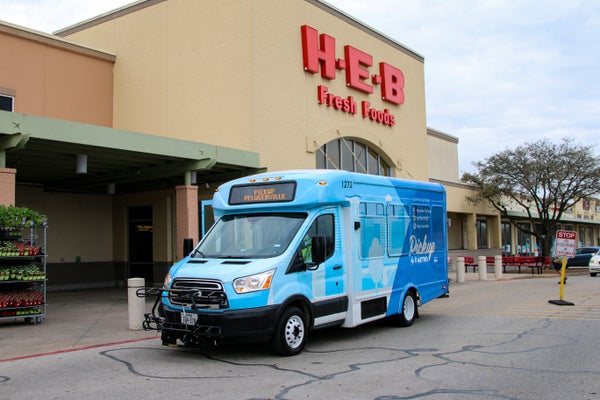 Summary
Capital Metro, the public transit provider for the Austin metropolitan area in Texas, has announced an expansion to its microtransit service, Pickup, to Pflugerville, a suburb, for a one-year pilot. Customers can request to be picked up and dropped off at any location within a 3.5 square mile service area, including transfer points to eight separate fixed-route bus routes. Rides can be requested through an app or by phone call. Fares, which can be paid through an app or by cash, amount to $1.25, the same amount for a single ride on Capital Metro's neighborhood bus and bus rapid transit systems. For people under the age of 18, rides on Pickup are fare-free. Hours of operation for the Pflugerville Pickup program are from 6 AM to 7 PM on weekdays.
The Pickup microtransit program on Capital Metro has expanded significantly since its first pilot in 2017. Including the Pflugerville pilot, Pickup operates in eight unique zones in the Austin area. The fleet for the Plugerville Pickup pilot will only consist of one vehicle, with the potential for a second vehicle during peak demand hours. Ridership is expected to amount to a maximum of 50 riders per day. The Pflugerville Pickup pilot has a budget of just over $500,000, with about 40% of the funds coming from the Federal Transit Administration.
As this is the eighth zone that Pickup is serving, Capital Metro can demonstrate how microtransit can fulfill or supplement peoples' transit journeys in lower-service areas.
Last updated March 30, 2021