Carshare Operator Expanding to Portland, Oregon, 2021
5 minutes Date Launched: Apr 1, 2021 Dates given are approximate.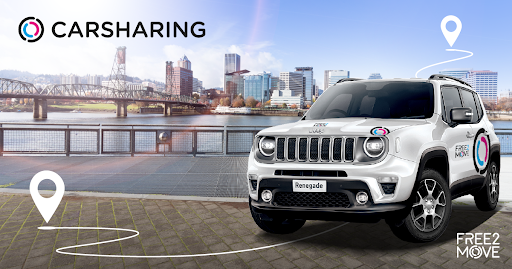 Summary
Free2Move, a carshare company, has announced that it plans to expand operations to Portland, Oregon in the spring or summer of 2021. Currently, Free2Move operates in Washington, DC, Paris, Lisbon, and Madrid. This will be Free2Move's first expansion since its acquisition under the newly formed Stellantis, a car manufacturing conglomerate that includes automotive brands like Chrysler, Dodge, Fiat, Jeep, Maserati, and Peugeot.
In Portland, Free2Move will initiate its operations with a fleet of 200 Jeep Renegades. This expansion in carshare operations marks a continuing trend of automotive companies looking to establish new business opportunities outside of selling cars to individual owners. Free2Move acknowledges this operation expansion is motivated by the fact that carsharing activity increased by around 40 percent in the latter half of 2020, likely resulting from the COVID-19 pandemic. In the future, it will be interesting to see how new shared mobility activities will evolve in a post-pandemic world.
Last updated March 18, 2021