CDPHP Cycle!, Albany, New York, 2017
5 minutes Date Launched: Jul 27, 2017 Dates given are approximate.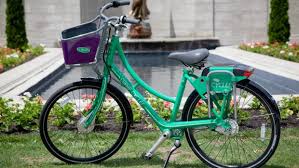 Summary
The Capital District Physicians' Health Plan (CDPHP) and Capital District Transportation Authority (CDTA) have partnered to launch a new bikesharing program, CDPHP Cycle! – the first bikesharing program in New York's Capital District. Starting this August, 160 green and white bicycles will be available for rental through CDPHP Cycle! at 20 bike stations in Albany, Schenectady, Troy, and Saratoga. CDPHP members will receive a discount on bike rentals and additional features will be available via a CDPHP cycle app.  CDPHP and CDTA will work together to promote and direct this program as an affordable and healthy transportation option for both residents and tourists throughout the Capital Region.
Contributed through a partnership between the Shared-Use Mobility Center, ITS America, and the Federal Transit Administration's Mobility on Demand Program
Updated September 2017