City Launches Bikeshare Membership Program for Low-Income Residents, Long Beach, CA, 2023
5 minutes Date Launched: May 4, 2023 Dates given are approximate.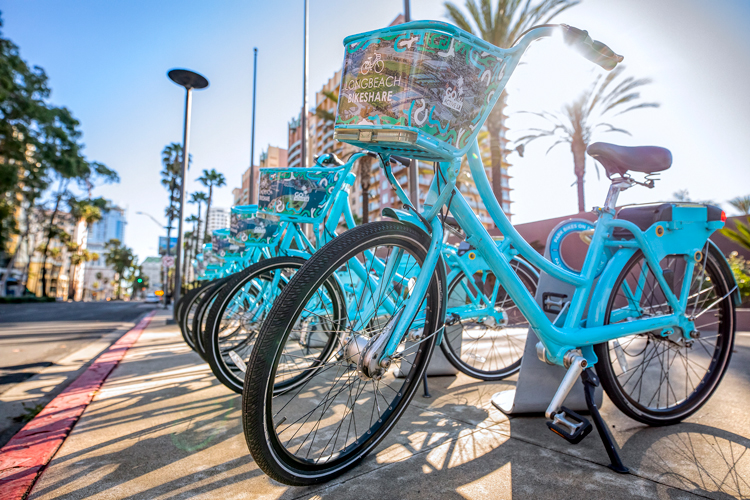 Summary
The City of Long Beach has launched its Bike Share for All (BSFA) program to provide affordable Long Beach Bike Share memberships to eligible applicants. BSFA is open to Long Beach residents who are enrolled in a qualifying benefits program, including Long Beach Utility Assistance, Medi-Cal, Medicaid, SNAP, EBT, or CalFresh. BSFA memberships cost $5 per year, and allows members to use Long Beach Bike Share's network of over 800 bikes at nearly 100 docking stations around the city.
The BSFA application is available here. Applicants who do not have access to a credit card or would prefer to pay in cash can do so by making an appointment at the GoActiveLB Hub in Downtown Long Beach. 
Bikeshare can be an excellent replacement for short car trips, helping to reduce congestion and greenhouse gas emissions. Efforts like BSFA to make bikeshare programs more equitable can contribute greatly to improving mobility access and addressing mobility insecurity. 
Last updated August 16, 2023