County-wide bikeshare pilot launched in McHenry County, IL, 2019
5 minutes Date Launched: Jun 1, 2019 Dates given are approximate. Pilot Project Timeframe: 2 Years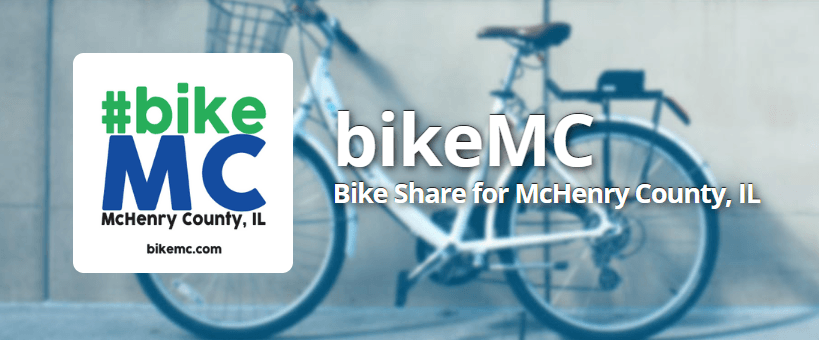 Summary
McHenry County, IL – one of the five collar counties surrounding Chicago – launched a bikesharing pilot program with Zagster in May 2019. The county is largely suburban, but select portions (particularly in the north and west) remain fairly rural.
One of the largest cities in the county, Woodstock, agreed to sponsor the program, which will include contributing $14,000 over the pilot's 2 years. McHenry County and the McHenry County Division of Transportation will also each pay $10,000.
Stations will be located in cities Woodstock, Richmond, Crystal Lake, McHenry, as well as by the McHenry County College and the McHenry County government complex. Annual memberships cost $25. Program sponsors include Visit McHenry County, a number of the participating city governments, and The Bike Haven.
Kane County, located directly below McHenry County, also announced in the summer of 2019 that it would be putting out an RFP for a county-wide bikeshare system.
Updated July 2019.