E-scooters launched in St. George, UT, 2019
5 minutes Date Launched: Mar 8, 2019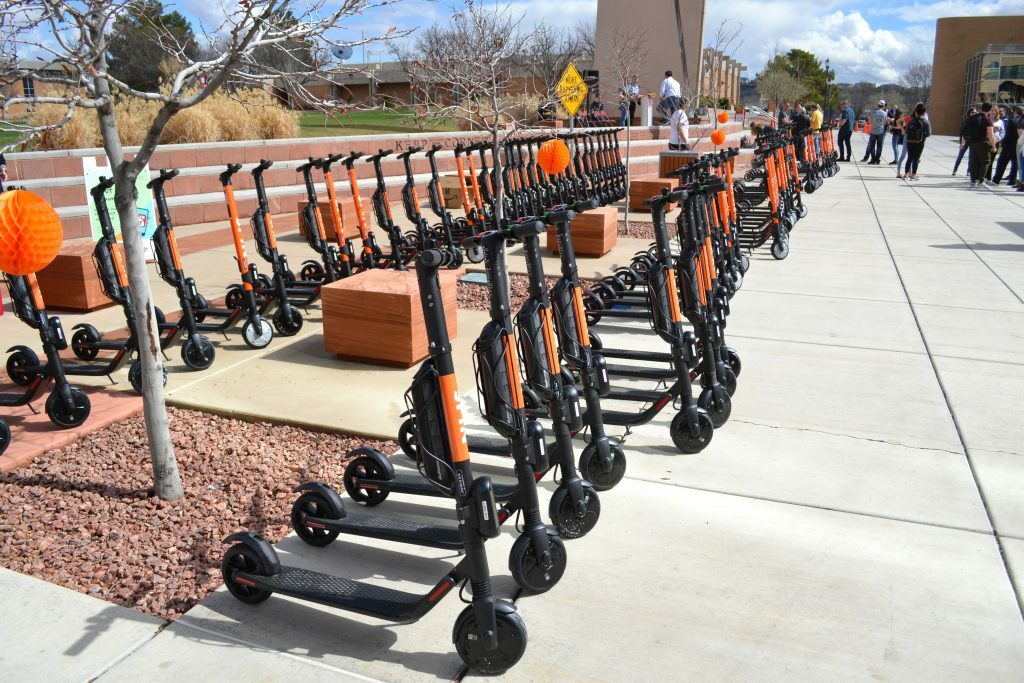 Summary
In March 2019, St. George, UT launched an e-scooter initiative with Spin, which also operates the community's bikeshare system launched in 2018. The program is intended to offer affordable ways to travel around town, and hopefully reduce the number of cars on the road.
As operator, Spin manages all rebalancing, repairing, marketing and battery-charging responsibilities. The program began with 100 scooters, with plans to introduce 200-400 more over the coming weeks. Scooters will be re-distributed among 30 designated locations each morning.
St. George, Utah has a population of 84,000, and is home to Dixie State University.
Updated July 2019.