Hacienda CDC Peer-to-Peer EV Carshare Pilot, Portland, Oregon, 2017
5 minutes Date Enacted: Mar 24, 2017 Date Ended: Dec 31, 2017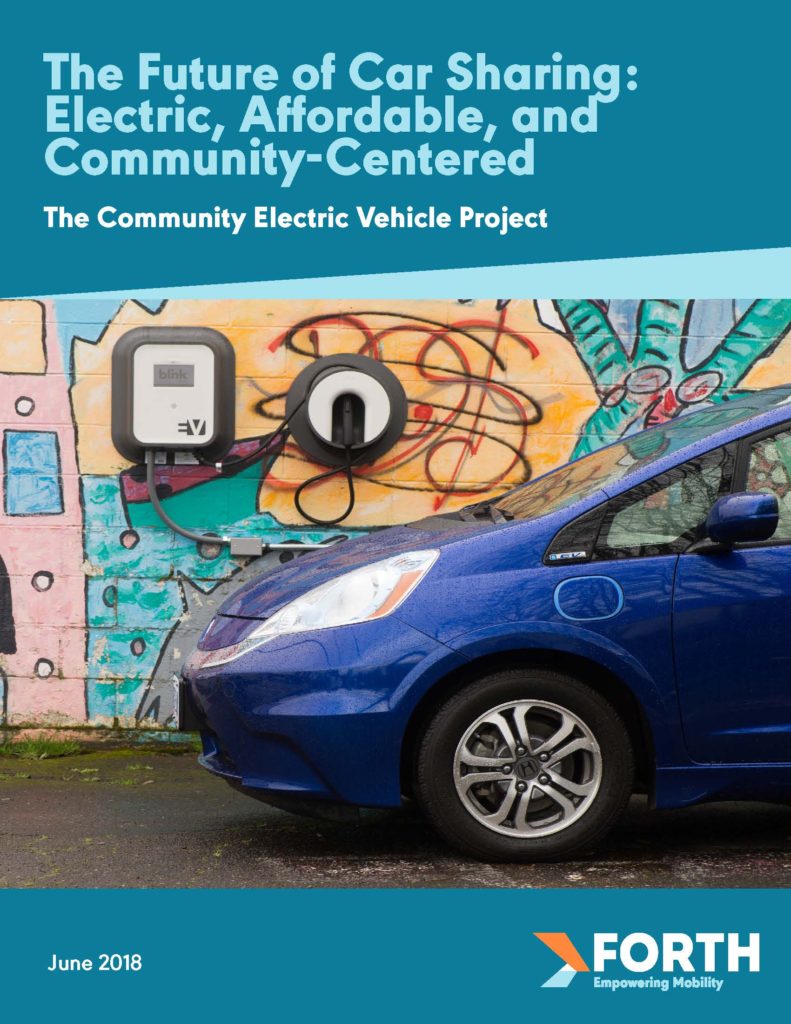 Summary
Drive Oregon (now Forth), Hacienda Community Development Corporation, Pacific Power, and the CarCharging Group are working together, with support from the Meyer Memorial Trust and the Schmidt Family Foundation, to pilot the first ever peer-to-peer electric vehicle carsharing project. Through this program, three used Honda Fit electric vehicles will be available to residents of the Vista de Rosas affordable housing apartment complex in Northeast Portland, Oregon. The project launched on March 24, 2017 and aims to enable transportation for the lower-income community that is relatively cleaner, more convenient, and less expensive than traditional transportation options.
See article on Portland EV Carshare.
UPDATE: The pilot concluded in December 2017. The attached report documents the project, and offers lessons-learned from the project, which faced many challenges. The issues faced ranged from insurance and vehicle range to the length of community outreach.
Contributed through a partnership between the Shared-Use Mobility Center, ITS America, and the Federal Transit Administration's Mobility on Demand Program
Updated July 2018
Download Supporting Documents