IndyGo releases RFI for Mobility Solutions, Indianapolis, IN, 2019
5 minutes Date Enacted: Feb 21, 2019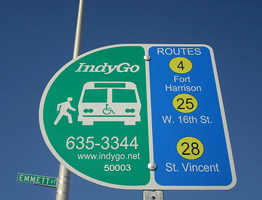 Summary
The Indianapolis Public Transportation Corporation, called IndyGo, released a Request for Information in February 2019. The RFI was issued to gain information regarding mobility solutions that could improve mobility in Indianapolis and the larger Marion County, IN.
This RFI was intended to help IndyGo gain information from potential vendors on the services they offer and the types of partnerships the agency might pursue to improve mobility.
As background, in 2016, Marion County successfuly passed a ballot to allocate 0.25% local income tax to the expansion and operation of transit infrastructure. In addition, IndyGo was selected as one of six transit agencies to particiapte in the FTA's Mobility-on-Demand On-Ramp program with the Shared Use Mobility Center, which provides the agency with technical and strategic assistance. Responses from this RFI were intended to better inform IndyGo's plan for use of these resources.
Responses were due March 2019.  The RFI is available here for referece.
Updated August 2019
Download Supporting Documents