Metro Transit Introduces Public On-Demand Rideshare Service, Minneapolis, MN, 2022
5 minutes Date Launched: Sep 1, 2022 Dates given are approximate.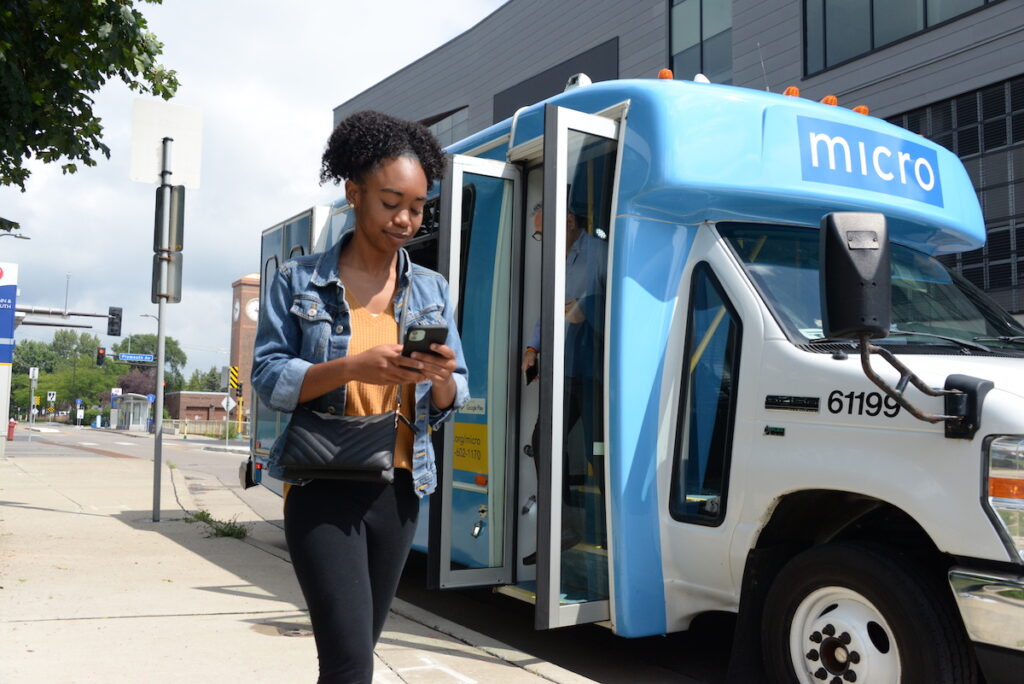 Summary
Metro Transit, the transit agency serving Minneapolis, MN, has introduced Metro Transit micro, the city's first public on-demand ridesharing service. Users can request a ride daily from 5 AM to midnight, and be picked up and dropped off anywhere within a 2.5 square mile service area in North Minneapolis. Fares for Metro Transit micro are the same as regular route transit fares, with free transfers to local buses or light rail trains. Riders can request rides via the Metro Transit mobile app or through the phone. The mobile app also allows riders to track their ride and see their estimated wait time.
On-demand programs like Metro Transit micro can be innovative and equitable solutions to the first-/last-mile problem. When implemented successfully, they can increase transportation options, help those with unique mobility needs, improve connections to fixed-route service, and reduce reliance on personal automobiles. 
Last updated September 13, 2022