Microtransit Service Launches in Camden, NJ, 2023
5 minutes Date Launched: Jul 1, 2023 Dates given are approximate.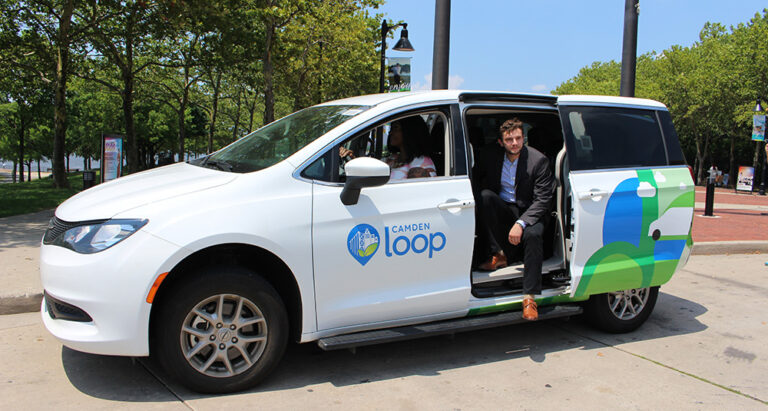 Summary
The Camden Loop, a microtransit service, has launched in the City of Camden, New Jersey. Through Camden Loop, customers can request shared on-demand curb-to-curb van rides anywhere across Camden's city limits, Monday through Friday, 6 AM to 8 PM. Passengers can book their rides in real-time using a smartphone app or by calling a phone line. Single rides cost $2, plus $1 per each additional customer in a group. Via is the booking and routing technology vendor that supports and staffs this service. Customers with disabilities can request wheelchair-accessible vehicles that offer door-to-door service.
Partners in this service hope the Camden Loop can facilitate connections to job opportunities, other transit services, and supermarkets in food deserts, reducing congestion and car trips. Customers can use this service as a first-/last-mile connection to and from train stations with PATCO and NJ Transit inside Camden. Hopefully, the Camden Loop can ease mobility insecurity for residents and commuters inside this community near Philadelphia.
Last updated August 18, 2023