NACTO Study on Bikeshare in 2017
5 minutes Date Enacted: May 1, 2018 Dates given are approximate.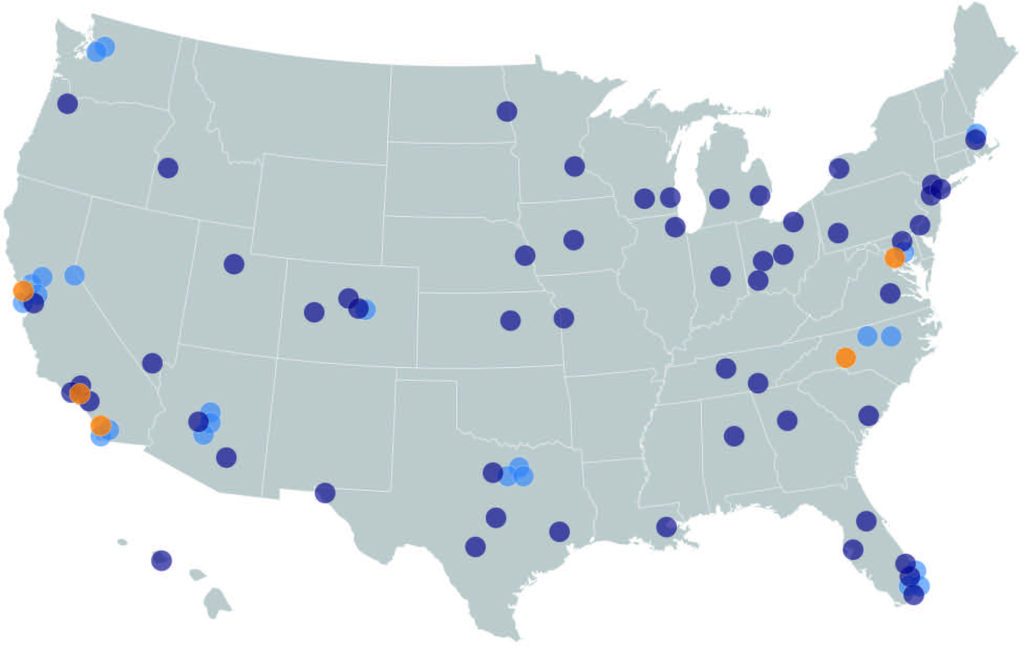 Summary
The National Association of City Transportation Officials' (NACTO) report, Bike Share in the U.S.: 2017, offers a snapshot of the mode, which saw 35 million trips in 2017, according to their count. The report looks at more specific usage patterns, as well as equity measures taken by agencies and jurisdictions.
One of their more remarkable findings is that despite comprising 44% of the bikes in the overall fleet, dockless bikes only account for 4% of the trips. Even with the top 4 station-based systems excluded–which raise the dockless bikes to 58% of the fleet–the dockless rides still only account for 16% of rides. It should be noted that dockless is still a
Photo Credit: NACTO, Bikeshare Systems 2017
Updated May 2018