OmniTrans Expands Microtransit Service to Bloomington, CA, 2022
5 minutes Date Launched: Jan 3, 2022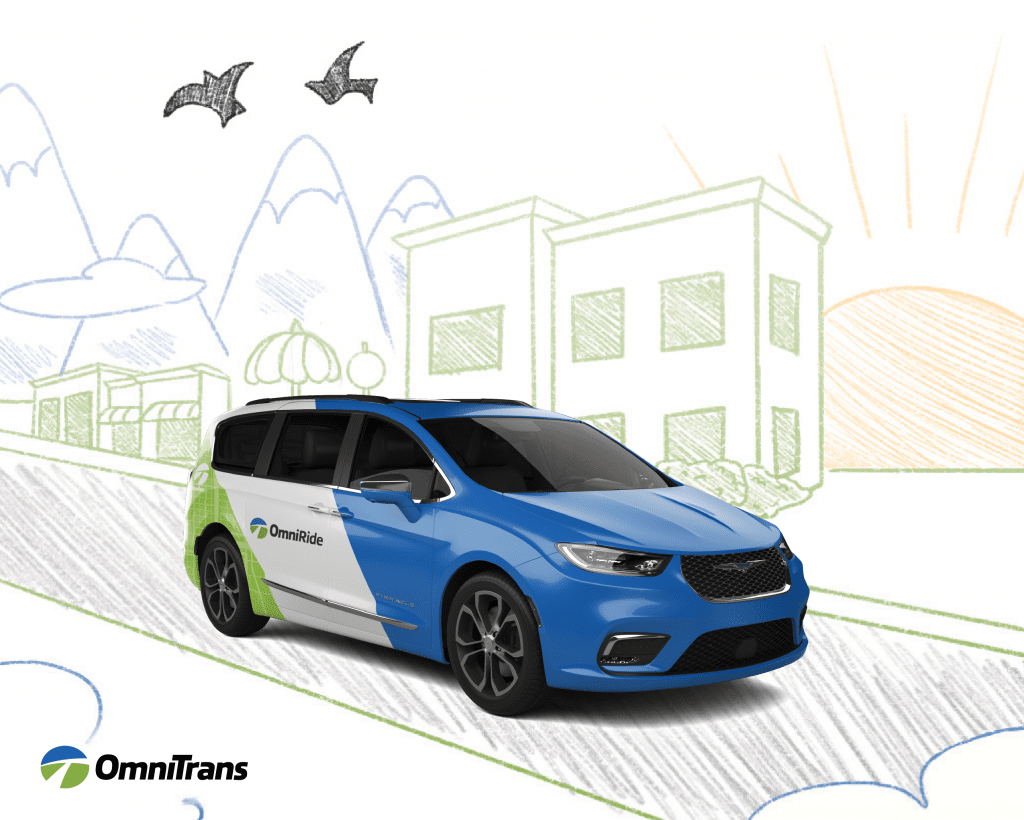 Summary
OmniTrans, the transit agency for the San Fernando Valley, has expanded its microtransit service, OmniRide, into Bloomington and parts of surrounding communities. Customers can use the OmniRide On-Demand app or a hotline to request curb-to-curb rides with this service. Upon booking their ride, customers are directed to a nearby pick-up location known as a virtual stop. A wheelchair-accessible van will pick up the customers within 15 minutes and drop them off at another virtual stop near their destination. Rides are often shareable between passengers with different origins and destinations.
OmniRide Bloomington operates between 6 AM and 8 PM, Monday through Saturday of each week. As a promotion during the first six months, standard fares on OmniRide Bloomington will cost $2. After that, these standard fares will increase to $4. These fares also come with a day pass to the OmniTrans fixed-route bus system. Customers can pay for their rides through the OmniRide On-Demand app or with exact cash onboard the microtransit vehicle. RideCo is the booking and routing technology vendor for this service.
OmniTrans received $1 million from the Clean Mobility Options (CMO) Voucher Pilot Program to support the expansion of this microtransit service. CMO is part of the California Climate Investments (CCI), a statewide initiative that puts billions of Cap-and-Trade dollars towards reducing greenhouse gas emissions, strengthening the economy, and improving public health and the environment — particularly in disadvantaged communities.
OmniRide already operates in zones near Chino/Chino Hills and Upland. With OmniRide Bloomington, customers will more easily connect to essential destinations like senior living communities, shopping centers, logistics employment centers in the Agua Mansa Industrial Corridor, schools, and medical facilities. OmniRide Bloomington also connects to four fixed bus routes. This service can play a valuable role in demonstrating the value that microtransit holds in connecting people to important destinations across the San Fernando Valley.
Last updated August 30, 2022