The Greenlining Institute Releases Report on Clean Mobility Equity, 2021
5 minutes Date Launched: Mar 25, 2021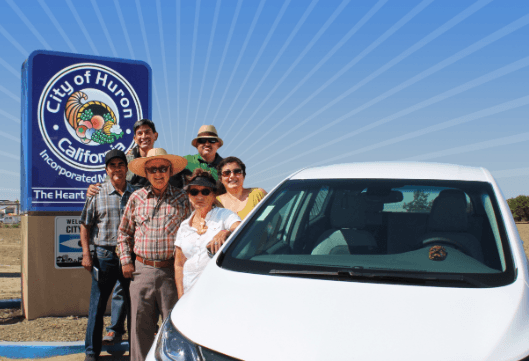 Summary
The Greenlining Institute, a racial justice non-profit based in Oakland, California, released "Clean Mobility Equity: A Playbook", a report that explores many clean transportation programs across California and offers recommendations on how to scale these types of efforts on a broader level. Some of the case studies featured in this report include the Green Raiteros program and the Clean Mobility Options Voucher Pilot Program, both of which Shared-Use Mobility Center administer.
Through exploring these case studies, the report outlines six standards for equitable investment in designing and administering clean mobility initiatives:
Emphasize anti-racist solutions
Prioritize multi-sector approaches
Deliver intentional benefits
Build community capacity
Be community-driven at every stage
Establish paths toward wealth-building
For program administrators, a worksheet is available to help them evaluate how their efforts meet these standards.
Subsequently, three policy recommendations are made on how to ensure the success of clean mobility programs on the local, state, and national levels:
Immediately increase funding in California and nationally scale programs that comprehensively approach mobility equity and are led by communities
Institute structural reforms to interagency coordination and funding to maximize available resources for clean mobility investments and to target them to the people with the most barriers
Phase out programs that continue to entrench our dependency on single-occupancy vehicles
Historically, investments in transportation in the United States have neglected the needs of communities of color, exacerbating racial and economic divides. This report suggests how transportation policies can mitigate systemic racism while implementing a multimodal framework.
Last updated March 31, 2021