Towards the Promise of Mobility as a Service (MaaS) in the U.S., 2020
5 minutes Date Launched: Sep 15, 2020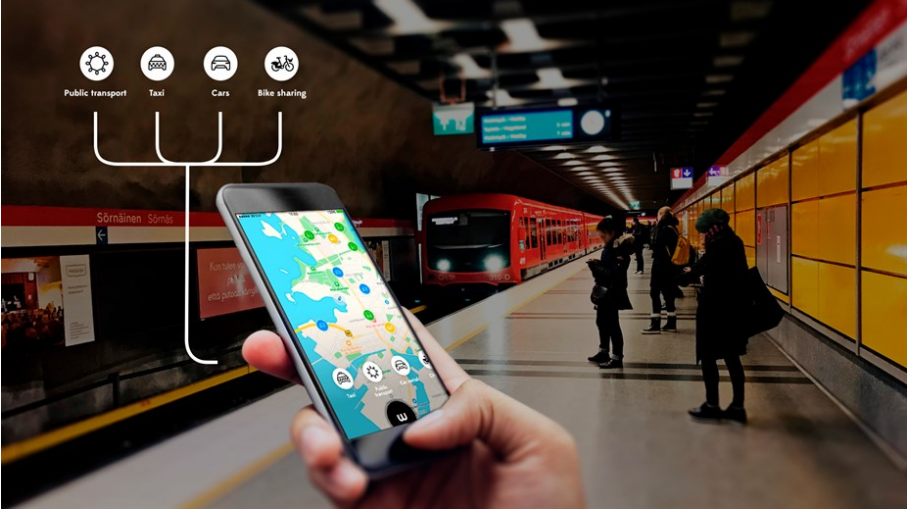 Summary
SUMC's new policy paper, Towards the Promise of Mobility as a Service (MaaS) in the U.S., provides a guidepost for us to get there, with MaaS topology, principles, case examples—and inspiration.
MaaS Supports an Ecosystem of Multi-Mobility
People use multiple modes of transportation: transit, carshare, micromobility including bikeshare and escooters, on-demand rides such as microtransit, and ride hailing. But we have just one purpose: to get where we need to go. Just as the availability of more modes makes it easier for people to get around without driving alone, better information about how to use these options together seamlessly can yield a transportation network greater than the sum of its parts.
In the physical environment, mode coordination is facilitated by way of integrated infrastructure, places where public transit and shared mobility operators place services near each other so that travelers can easily transfer between multiple modes safely and comfortably. Ideally, physical improvements are complemented with holistic policies to regulate land use, manage traffic, expand multimodal infrastructure, and regulate parking.
Mobility as a Service (MaaS) is a practice that integrates the travel options available to a user and offers them in a single interface, with a single payment mechanism. This allows users to "look, book, and pay" for their journeys in one place, even allowing a single charge for end-to-end trips or for monthly subscriptions to a suite of mobility services. MaaS introduces a technological advancement to harness the growing popularity and possibility of new mobility options and act as an antidote to driving alone and congestion.
Read the full report here.
Download Supporting Documents