Transit Agencies Providing Incentives and Easier Access to COVID-19 Vaccines, 2021
5 minutes Date Launched: Mar 17, 2021 Pilot Project Timeframe: Date added to Learning Center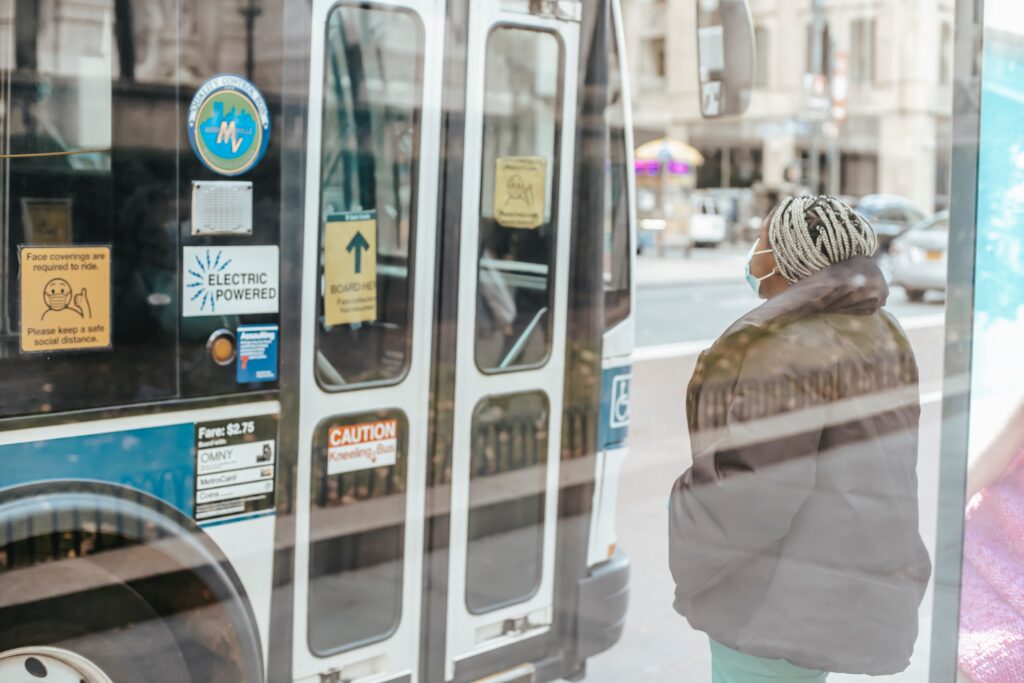 Summary
Around the United States, public transit agencies are looking to connect their employees and customers to the COVID-19 vaccine. Some of the creative strategies employed by these agencies include fare-free rides to and from vaccine appointments and bonuses for employees after being fully vaccinated. Listed below are more specific details about some of these initiatives:
The Santa Clara Valley Transportation Authority (VTA) in California is offering fare-free rides on its buses and light rail to its 20 county-run vaccine sites across Santa Clara County, including Levi's Stadium.
The Southeastern Pennsylvania Transportation Authority (SEPTA) is paying all employees, besides those in general management, $100 after receiving a complete dosage of the COVID-19 vaccine.
Along with providing fare-free rides to vaccine clinics, Kitsap Transit, outside of Seattle, has converted its Gateway Center into a vaccine clinic operated by Peninsula Community Health Services, a federally qualified health center. The Gateway Center serves two bus routes and has a parking lot with 105 stalls.
Laketran in Lake County, Ohio is providing fare-free rides on both its local buses and it's door-to-door paratransit service, Dial-a-Ride, for customers going to and from vaccine  appointments. Interestingly, customers going to an appointment at a drive-thru site do not even have to leave the bus to receive their shot, making their experience receiving a shot more seamless.
For many, transit is an essential step in the process of getting vaccinated against COVID-19. Transit agencies and shared-mobility providers have an opportunity to partner with community organizations so as to ease and expedite the vaccination process. Moving forward, some of the initiatives and partnerships listed above can serve as examples to peer organizations in the COVID-19 pandemic and other public health emergencies.
Last updated on March 17, 2021