Van Go! Rural On-Demand Service, San Joaquin County,California, 2018
5 minutes Date Launched: Oct 1, 2018 Date Ended: Dec 31, 2018 Dates given are approximate.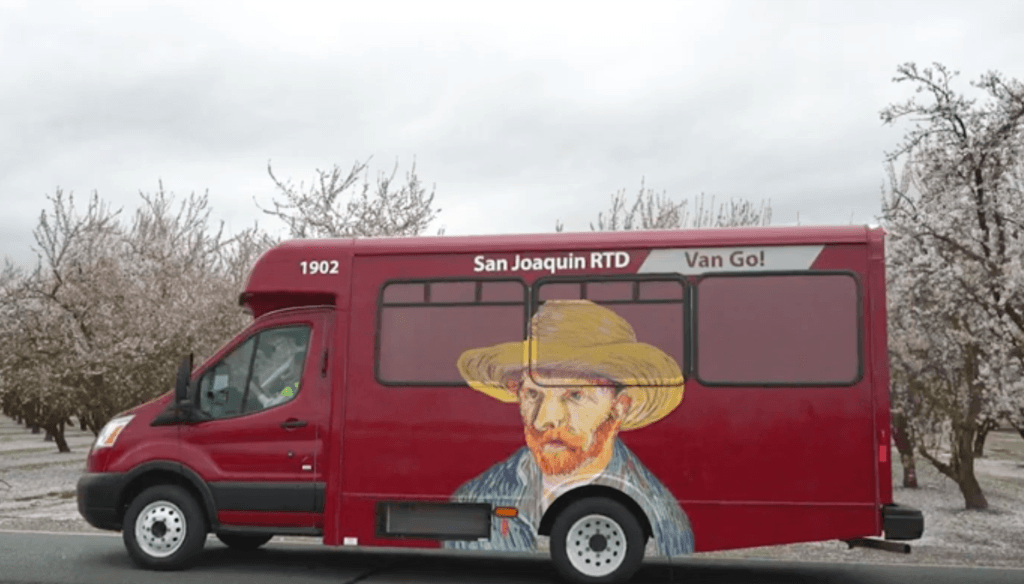 Summary
The San Joaquin Regional Transit District launched a pilot mobility on-demand (MOD) service that serves rural areas of its county, as shown in the included image. The service uses wheelchair accessible agency vehicles, and runs seven days a week, during business hours (8 AM-5 PM).
The agency partnered with Ecolane for the technology behind the hailing app, and users can also hail the service via phone.
Notable features include a free transfer to fixed-route bus service, excluding commuter/express buses.
Updated October 2018