Zagster bikeshare system launched in Fort Collins, CO, 2018
5 minutes Date Launched: Jun 1, 2018 Dates given are approximate.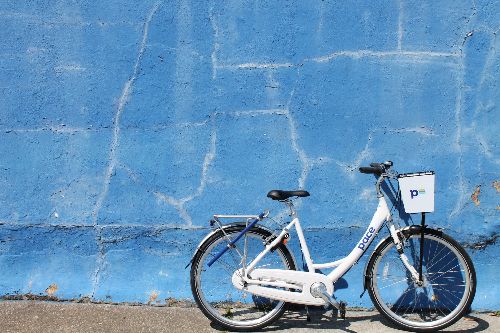 Summary
In 2016, Fort Collins, CO (pop 160,000) launched a bikeshare pilot program with 100 bikes, and riders were required to park bikes at any of the 20 dedicated parking racks throughout the city. This pilot program grew out of the city's 2014 bikeshare business plan.
In April 2018, the bikeshare system was established as a permanent program for the city. Since that time, the program has grown to include 250 bikes, and over 22,000 local trips were taken. Riders are now permitted to park bikes at one of the 42 dedicated racks or any of the public bike racks.
Memberships cost $29 per month, and single rides cost $1 per half hour. Sponsorships from Bike Fort Collins, La Familia, and Kaiser Permanente have helped expand system coverage. Individual stations also have sponsors, including UC Health, New Belgium Brewing, and Ed Carroll Motor Company.
The city chose to partner with Pace (owned by Zagster) for their system, which also serves the students of Colorado State University, located in Fort Collins.
Updated July 2019.
Download Supporting Documents