Bloomberg Philanthropies & Aspen Institute: Initiative on Cities and Autonomous Vehicles, 2017
5 minutes Date Launched: Oct 1, 2017 Dates given are approximate.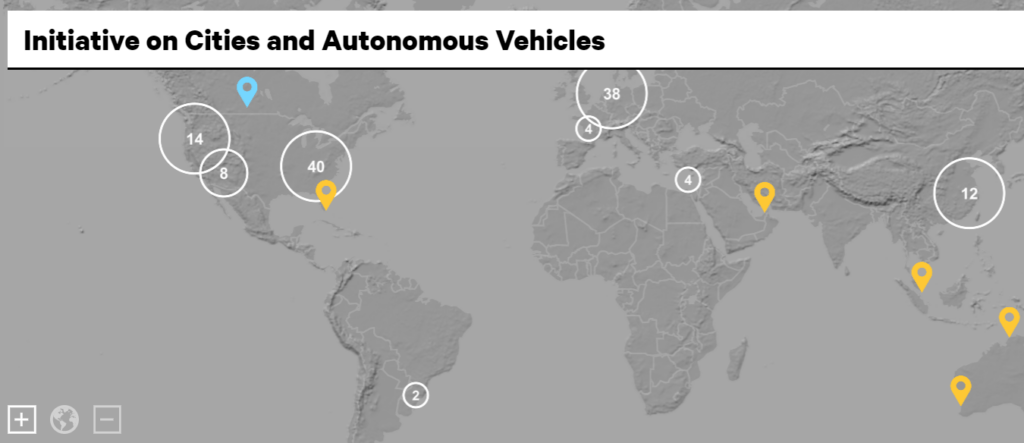 Summary
In 2017, Bloomberg Philanthropies and the Aspen Institute launched their Initiative on Cities and Autonomous Vehicles, which explores the ways in which cities around the globe were preparing for autonomous vehicles (AVs) between 2017 and 2019.
The Initiative includes an atlas of cities and their efforts, as well as an analysis of trends and some AV-related best practices. Some of the cities included in the atlas had launched pilots and were conducting tests on public roads, while others were taking steps to address the regulatory and governance framework needed for AV deployment.
Updated March 24, 2020