Blue Bikes Launches in Decatur, AL, 2023
5 minutes Date Launched: Apr 1, 2023 Dates given are approximate.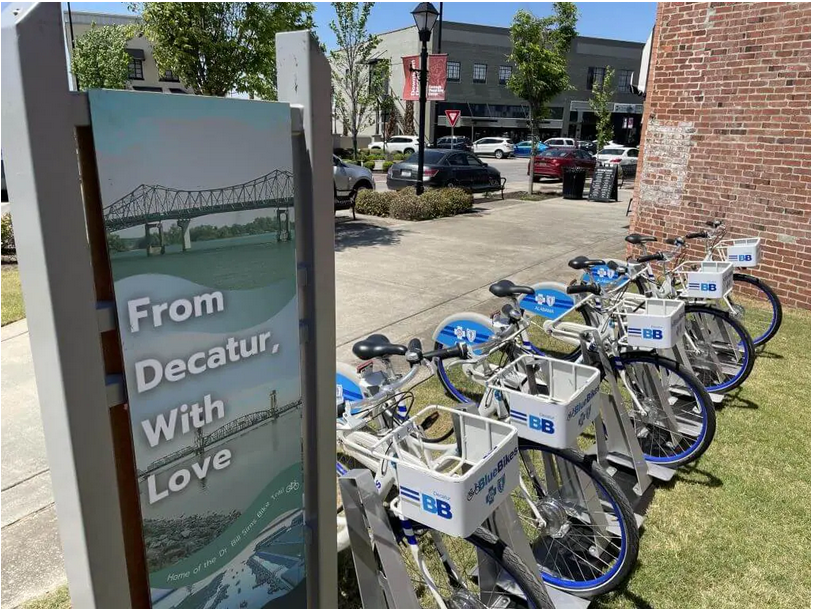 Summary
The Decatur Downtown Redevelopment Authority, Decatur-Morgan County Tourism, Tandem Mobility, and BlueCross BlueShield of Alabama have partnered to launch Blue Bikes, a bikeshare system in the community of Decatur, Alabama. Using the Movatic smartphone app, customers can access and return the five-speed, non-electric bikes at three stations across Decatur's downtown area. Rentals cost $2 per hour.
Bikeshare is becoming increasingly popular across a diverse range of communities. In Decatur, Blue Bikes can help to support short trips within the downtown area and to bolster tourism. Bikeshare can also meaningfully increase the availability and use of active transportation options in Decatur.
Last updated July 7, 2023