CATS Launches Contactless Payment System, Baton Rouge, LA, 2022
5 minutes Date Launched: Aug 15, 2022 Dates given are approximate.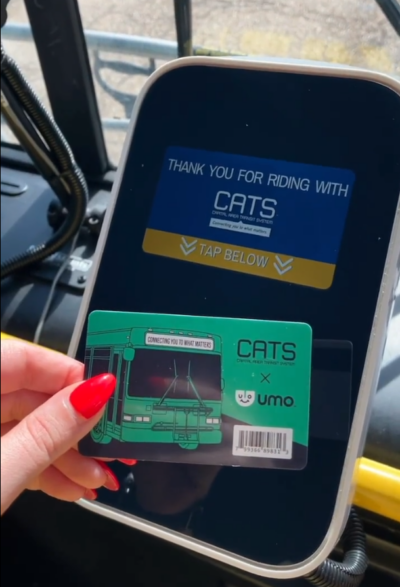 Summary
The Capital Area Transit System (CATS) has introduced a contactless payment system to area buses, allowing for quick, convenient, and safe fare payment. Through funding from a federal grant under the Coronavirus Aid, Relief, and Economic Security (CARES) Act, CATS is using Umo, a fare collection platform designed by Cubic Transportation Systems. Umo also allows for multi-modal trip planning, real-time travel information, and rewards through fare capping. For unbanked customers and customers without smartphones, Umo offers prepaid passes available for purchase at retail locations. 
CATS hopes that bringing contactless payment to its transit system will help simplify fare payment and optimize boarding. Across the country, transit agencies are pursuing innovative tools to offer more flexibility and improve the customer experience. Platforms like Umo have the potential to make transportation more convenient, efficient, and user-friendly. 
Last updated September 7, 2022