City Bikeshare System Resumes Operations with Expanded Fleet, Albany, NY, 2021
5 minutes Date Launched: Apr 5, 2021 Date Ended: Nov 30, 2021 Dates given are approximate.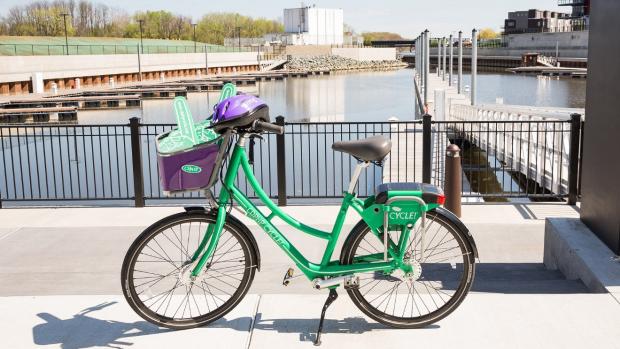 Summary
CDPHP Cycle!, the bikeshare operator for the Albany region in New York, has begun its fifth season of operations with its largest fleet yet. Last season, the CDPHP Cycle! had a fleet of about 400 bikes and 80 docking stations. Now, there are about 500 bicycles and 85 stations throughout Albany, Troy, Cohoes, Schenectady, and Saratoga Springs. Fares for CDPHP Cycle amount to up to $5 for hourly-use, $15 for a monthly pass, and $85 for a season pass. Currently, CDPHP Cycle! only operates on a seasonal basis between April and November. The Capital District Transportation Authority (CDTA) is the primary steward of CDPHP Cycle!, with financial sponsorship from the Capital District Physicians' Health Plan (CDPHP), and operations managed by Social Bicycles. All bicycles are equipped with hand sanitizer.
Alongside this, CDTA has announced plans to implement an e-scooter pilot program later this season. With CDTA directly overseeing these micromobility programs, the agency is asserting its role not just as a transit agency, but as a mobility agency. Micromobility can play an important role in helping to meet peoples' transportation needs. Moving forward, it is possible that bikeshare can play an even greater role in meeting these transportation needs across the Capital region in New York.
Last updated April 16, 2021