City Launches Carsharing Program, Salem, MA, 2022
5 minutes Date Launched: May 1, 2022 Dates given are approximate.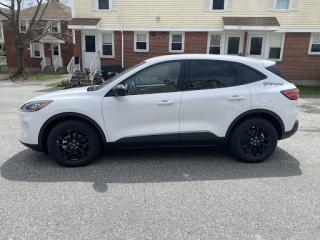 Summary
The City of Salem has partnered with Getaround to offer a public carsharing program to the community. Getaround's platform typically supports peer-to-peer carshare, where individuals can rent their vehicles hourly to other users. In this partnership, the City of Salem is offering a fleet of nine hybrid all-wheel-drive Ford Escape vehicles for the public to access. Customers can use Getaround's website or mobile app to book their rentals. Rentals have a starting cost of $10 per hour and can vary depending on timing during the day and week, duration of the rental, and how far in advance one books a vehicle. As a promotion, customers can redeem discounts on Getaround's platform until November 22, 2022, where they can get $20 off their first ride and 50% off other rides up to $40.
Getaround emphasizes that carsharing can benefit communities in numerous ways; for example, between 9 and 13 cars are removed from the road for each carsharing vehicle made available to a community. Hopefully, Salem's carshare program can carry a similar or greater level of impact and can establish itself as a permanent fixture in the community's transportation ecosystem.
Last updated June 16, 2022