City Pilots Guaranteed Basic Mobility Program, Pittsburgh, PA, 2022
5 minutes Date Launched: Aug 1, 2022 Dates given are approximate. Pilot Project Timeframe: 1 year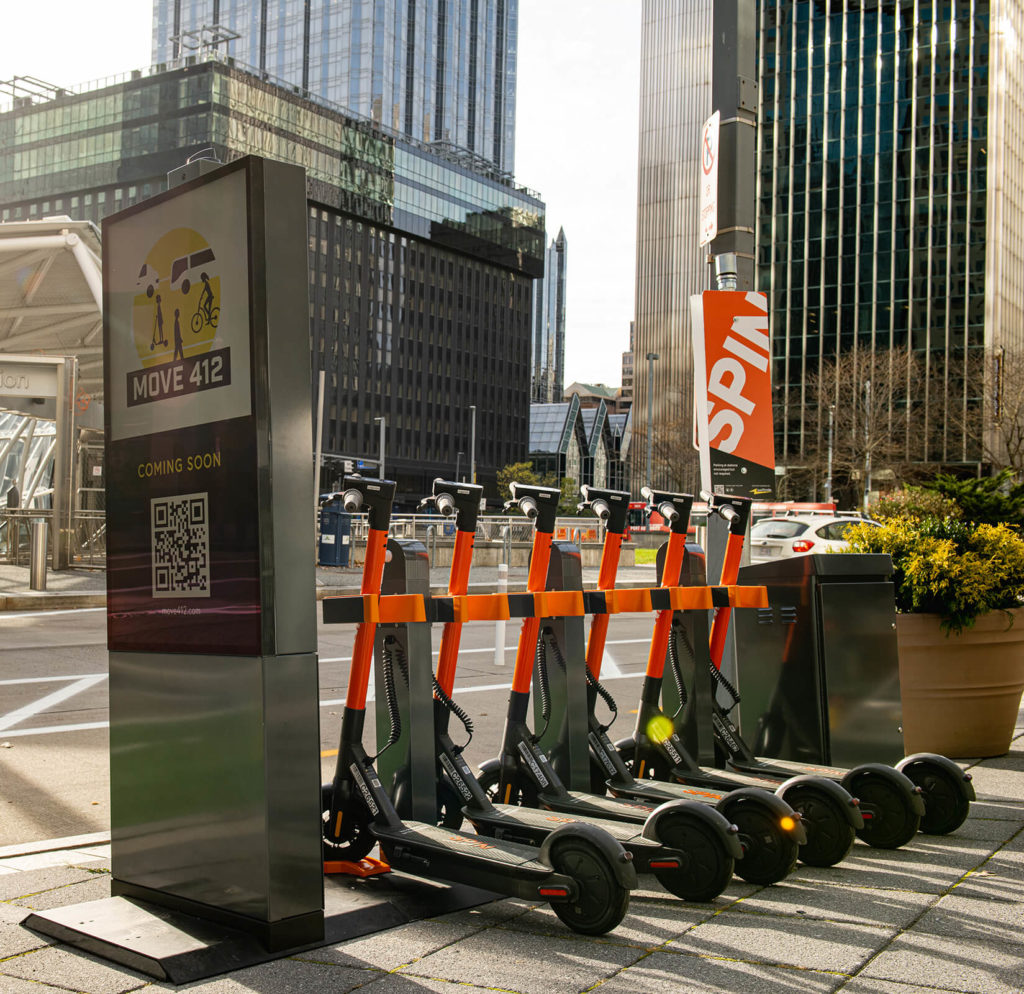 Summary
Pittsburgh's Department of Mobility and Infrastructure (DOMI) is piloting a Guaranteed Basic Mobility (GBM) program for 50 eligible participants. For this initiative, DOMI is partnering with Carnegie Mellon University and the Manchester Citizens Corporation, a community-based organization, to identify the participants. Participants receive one year of free access to various shared mobility and transit services under Move PGH, a local mobility as a service (MaaS) program. These shared mobility services include POGOH Bikeshare, Pittsburgh Regional Transit, Spin e-scooters, Waze Carpool, and Zipcar carshare. Selected participants for the GBM program are residents in the low-income neighborhoods of Chateau and Manchester who meet the following criteria:
Receiving some form of government assistance, like Medicaid or SNAP (food stamps);
Lacking access to a personal car; and
In the process of seeking a job.
GBM is financially supported by a $200,000 grant from the Richard King Mellon Foundation and a $50,000 grant from Spin. This program is part of a budding trend where communities pilot universal basic mobility benefits. Providing selected participants with free access to shared mobility is believed to provide a variety of economic, health, and social benefits to their lives, such as better access to jobs, education, and other amenities. The GBM pilot can model to other communities how easing access to shared mobility results in various positive outcomes.
Last updated September 13, 2022