City Purchases Fleet of E-Cargo Bicycles, Milton Keynes, UK 2020-2021
5 minutes Date Launched: Dec 1, 2020 Dates given are approximate.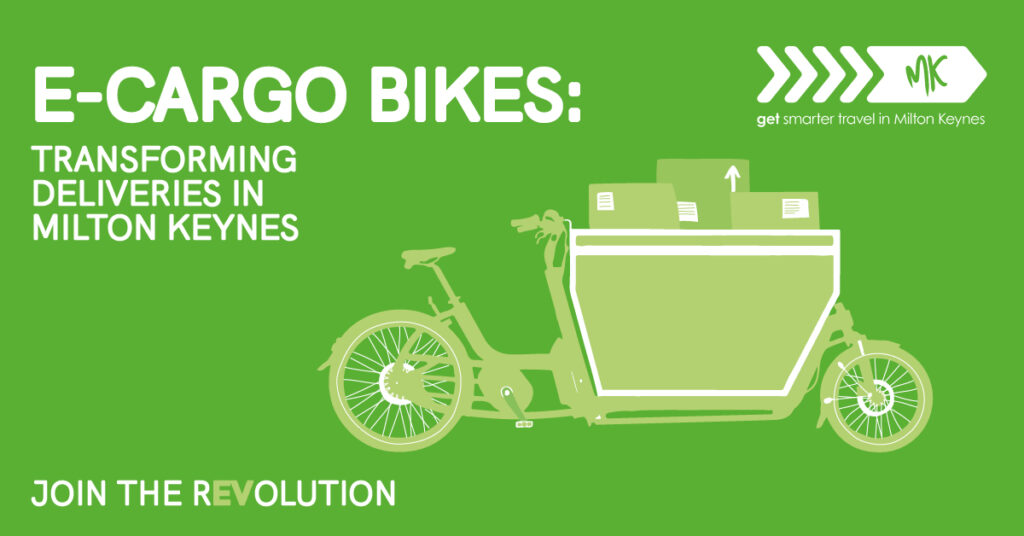 Summary
Milton Keynes Council in England has purchased a fleet of 21 e-cargo bicycles. Supported through funding from the United Kingdom Department of Transport, the municipal government is using the e-cargo bicycles for a variety of purposes. Three of the bikes were donated to a local food redistribution charity in December 2020. 13 bicycles are available for local businesses to borrow on a short-term or long-term basis at a discounted rate. Milton Keynes Council leased its first bike to a local delivery business in August 2021. The remainder of the city's fleet is being used for government purposes, like landscaping.
These e-cargo bicycles can haul up to 22 cubic feet (630 liters) at a time, giving individuals and businesses the ability to carry a large volume of goods. This e-cargo bicycle program is part of the city's larger green transportation effort, Get Around MK. This specific program can serve as an example for other cities looking to adopt e-cargo bicycle fleets in the future.
Last updated August 24, 2021