E-Bikeshare Program Launches in St. Augustine, FL 2021
5 minutes Date Launched: Aug 1, 2021 Dates given are approximate.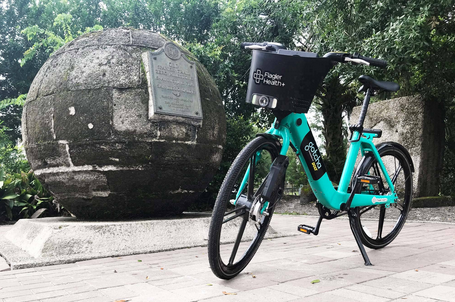 Summary
The City of St. Augustine has started a new bikeshare program in partnership with Flagler Health+ and Bolt Mobility. When fully implemented, 110 pedal-assist electric bicycles bicycles will be available to residents and visitors at 13 parking hubs across the city. Customers can borrow the e-bikes through using the Gotcha Powered by BOLT app. The standard cost to borrow an e-bike is $1 plus $0.35 per minute. Discounts are available to veterans, individuals receiving certain forms of government assistance, and staff at Flagler Health+. While helmets are not required when riding the bicycles, bikeshare customers can request one, free of charge, through the program's app.
The City of St. Augustine and Flagler Health+ see this bikeshare program as both a public health and mobility solution for the community. Flagler Health+ is able to support the program's development at no cost to the City. As a city with a low AllTransit™ score of 2.3/10, bikesharing can do a lot to improve mobility choices within the program's service boundary.
Last updated August 23, 2021