FedEx and Nuro Partner to Explore Autonomous Last-Mile Delivery, Houston, TX, 2021
5 minutes Date Launched: Apr 1, 2021 Dates given are approximate.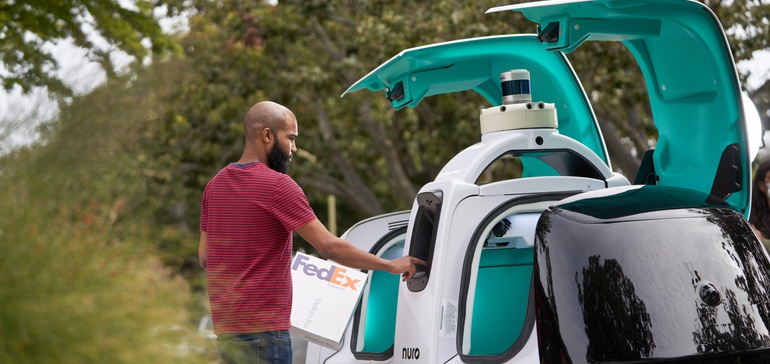 Summary
FedEx and Nuro, an autonomous vehicle (AV) and robotics company, have started a new partnership where they will test last-mile delivery solutions in certain areas of Houston. Through this pilot, FedEx will explore how it can use Nuros' vehicles to try new delivery methods, such as appointment-based and multi-stop deliveries. FedEx has yet to carry out any deliveries with Nuro and is determining the nature of its pilot.
Nuro has already partnered with other large corporations for deliveries, such as with Kroger for groceries and Domino's and Chipotle for meals. For logistics companies like FedEx, the last mile is typically the most expensive part in the parcel delivery process. Testing package delivery in one of the largest cities in the United States can create a foundation for the role of AVs in the delivery industry in communities across the country.
Last updated June 29, 2021