Ford Mobility Provides Shared Mobility Services to University, San Diego, CA 2021
5 minutes Date Launched: Oct 1, 2021 Dates given are approximate.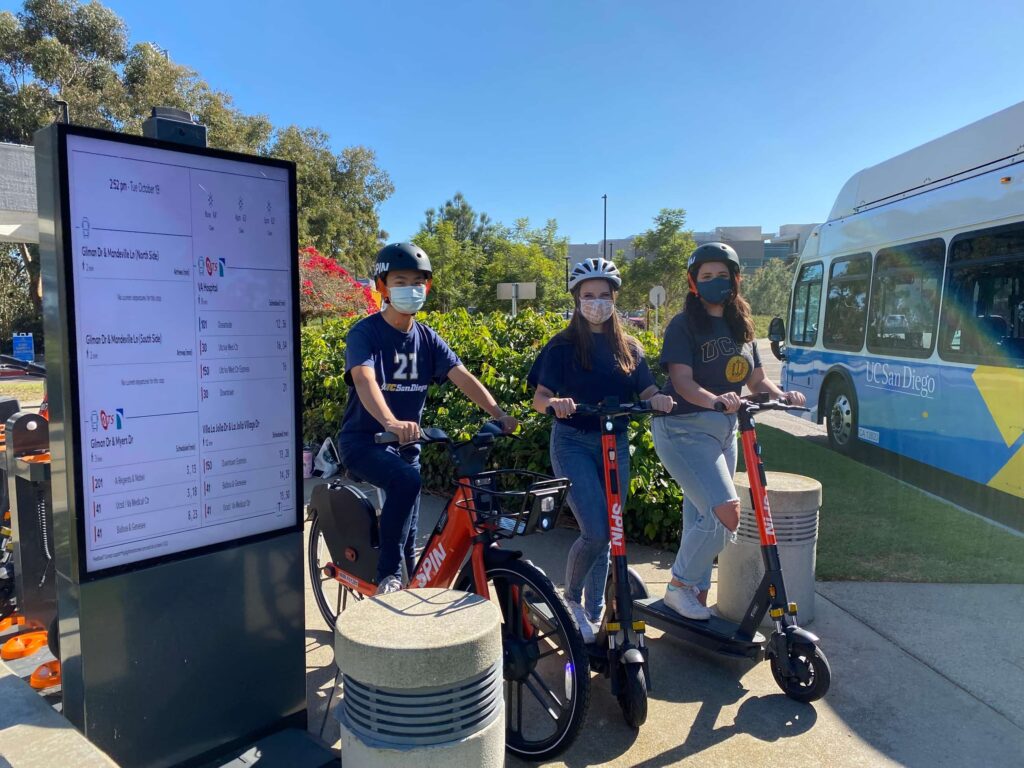 Summary
Ford Mobility and two of its subsidiaries, Spin and TransLoc, have entered an agreement to provide various mobility services to the University of California, San Diego (UC San Diego). In this new partnership, Spin provides community members with a fleet of 600 shared e-bikes and e-scooters, along with charging stations for the micromobility vehicles. These charging stations also have screens with real-time information about UC San Diegos' transit services. TransLoc, a microtransit and routing software company, will help UC San Diegos' transit services with dispatching, tracking, and giving users real-time data on bus schedules, locations, and capacity. UC San Diego also plans on using TransLoc to support microtransit and other types of door-to-door services beginning next year.
This partnership is a significant expansion of UC San Diegos' mobility services. In 2017, Spin provided a fleet of just 50 shared pedal-bikes to the university community. With this new partnership, UC San Diego is looking to create a new shared mobility ecosystem for its community of 75,000 faculty, staff, and students. So far, Spin's fleet has supported over 63,000 trips amounting to more than 53,000 miles at UC San Diego. TransLocs' and Spins' services can improve peoples' transportation journeys across the university's 2,178-acre campus.
Last updated November 15, 2021