Indego Announces Plan to Expand Bikeshare Fleet and Stations Across Philadelphia, PA 2022
5 minutes Date Launched: Jan 1, 2022 Dates given are approximate.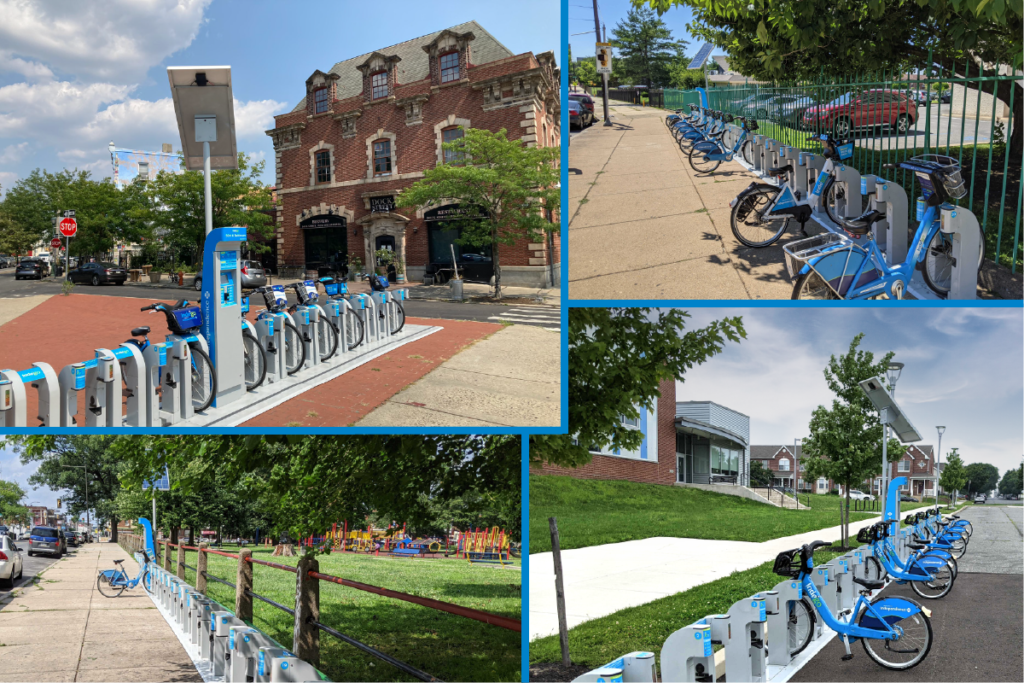 Summary
Indego, Philadelphia's bikeshare system, has announced a plan to expand its fleet and service area significantly. Since its launch in 2015, Indego has grown from 60 stations and 600 bicycles to more than 165 stations and over 1,500 bicycles across Philadelphia. In 2019, Indego also introduced electric bicycles into its fleet. Much of this expansion occurred in 2021, and now, more than 5 million rides have been completed on Indego. In 2022, Indego plans to construct more than 30 new stations and add 400 e-bikes to its fleet. New stations will be sited in primarily underserved neighborhoods in south and west Philadelphia. Philadelphia's Office of Transportation, Infrastructure, and Sustainability (oTIS) and Indego are coordinating this expansion after collecting input from over 50 community meetings.
This past year, the City of Philadelphia extended its contract with Bicycle Transit Systems to serve as the operator for Indego for another 10 years. By 2026, Philadelphia plans to double Indego's fleet. 2021 saw a significant increase in ridership for Indego as Philadelphia's economy reopened from the COVID-19 pandemic. Indego's expansion is intended to address transportation equity needs across the city's diverse communities while also meeting new demands placed on the system.
Last updated November 15, 2021