Local Hospital System Launches Fare-Free Transportation Service for Patients, Chicago, IL 2021
5 minutes Date Launched: Sep 15, 2021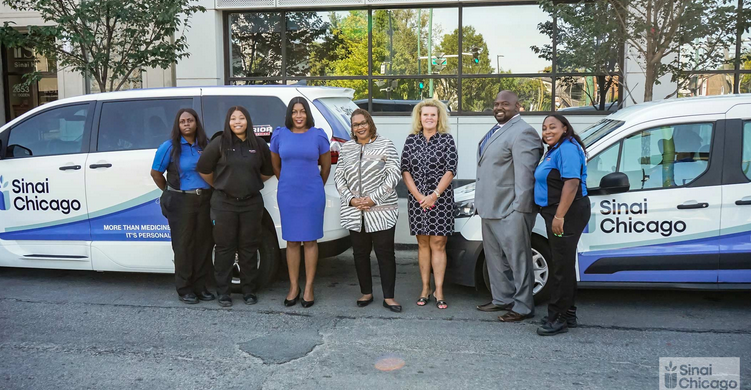 Summary
Sinai Chicago, a local hospital system headquartered in west Chicago, has launched a fare-free door-to-door van service available to patients. For this service, Superior Ambulance Service provides the vehicle fleet and drivers. Customers can request rides to and from their appointments by phone. Sinais' vans will pick up and drop off patients at any of the systems' hospitals, clinics, or offices for any type of medical appointment. Passengers must be at least 18 years of age, unless accompanied by an adult, in order to use this service. Patients must also reside in certain ZIP codes on Chicago's south and west sides.
Sinai Chicago is using this service to address health equity concerns for their patients. The hospital system reports that nearly 17% of its patients have missed appointments because of transportation issues. As a system based largely on the west and south sides of Chicago, Sinai serves many BIPOC (Black, Indigenous, and People of Color) patients who disproportionately experience health disparities. Residents on Chicago's west side have a life span 16 years less than residents in Streeterville, an affluent neighborhood in the city's downtown.
Non-emergency medical transportation plays an important role for patients who otherwise lack sufficient access to mobility services. Ensuring that patients can more readily access preventive and non-emergency medical services can lead to better health outcomes and lower health costs over the long-term.
Last updated October 6, 2021