CARTA Offers Door-to-Door Microtransit Service for Seniors and Customers with Disabilities, Charleston, South Carolina, 2021
5 minutes Date Launched: Feb 1, 2021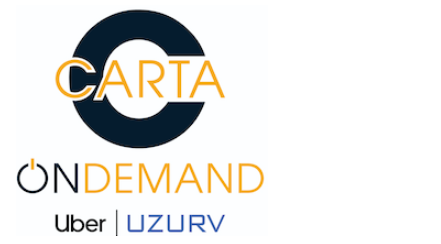 Summary
The Charleston Area Regional Transportation Authority (CARTA) has launched CARTA OnDemand, a service which provides door-to-door microtransit to customers ages 55 years and older and those using paratransit through the agency's already existing Tel-A-Ride program.
CARTA OnDemand is confined to the Charleston Peninsula and can only take customers to and from the city's medical district and the WestEdge Publix grocery store. Operating hours for the program are from 9 AM to 5 PM, Monday to Friday. Customers can request rides with as little as one-hour notice through either the Uber app or a phone center powered by UZURV. Fares, which amount to $4 one-way, must be paid through either a debit or credit card. CARTA subsidizes the remainder of the customer's fare up to $21. CARTA Tel-A-Ride customers have unlimited access to OnDemand rides, whereas senior customers can only use 20 round-trips to the Medical District and 10 round-trips to Publix within a given month.
Considering that the City of Charleston has a low AllTransit™ Score of 3.2/10, CARTA OnDemand could help to bolster its mobility access and also serve as a model for other cities to increase mobility options particularly for  persons with disabilities and older adults.
Last updated February 24, 2021