Lyft Debuts Autonomous Taxi Service, Las Vegas, NV, 2022
5 minutes Date Launched: Aug 15, 2022 Dates given are approximate.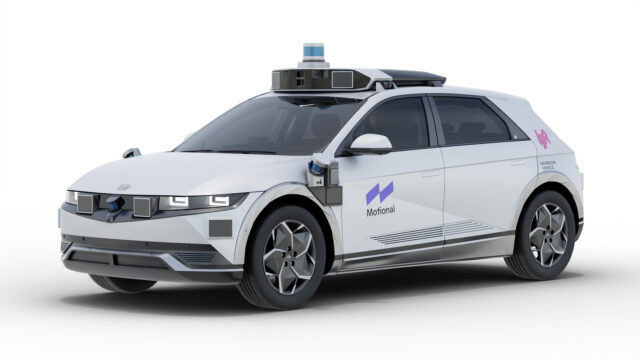 Summary
Lyft, in partnership with the autonomous vehicle company Motional, launched an autonomous taxi service in Las Vegas, NV. The pilot will use 100% electric Hyundai Ioniq 5 vehicles, with special 360-degree cameras on the roofs. Taxis are highly automated Level 4 systems, but will also have a human safety operator behind the wheel. Though Motional has been testing its autonomous vehicles in Las Vegas for several years, this marks the first time the taxis are available for public use, and the pilot is a prelude to a planned fully driverless taxi service set to launch in 2023. Rides are free initially, though Lyft plans to begin collecting fares once the full service launches. 
Transportation service operators are eager to explore shared modes that can sustainably transport people in evolving cities. Autonomous vehicles (AVs) have the potential to play into this by improving traffic safety, reducing parking demand, and enhancing shared mobility, but only if adapted appropriately. Companies and agencies looking to implement AVs must understand how the vehicles may impact pedestrians, bicyclists, local businesses, public transportation, and more to be safe and effective pieces of a transportation system. 
Last updated September 6, 2022