MoceanLab Expands Free-Floating Carshare Program, Los Angeles, CA 2021
5 minutes Date Launched: Aug 26, 2021 Date Ended: Dec 31, 2021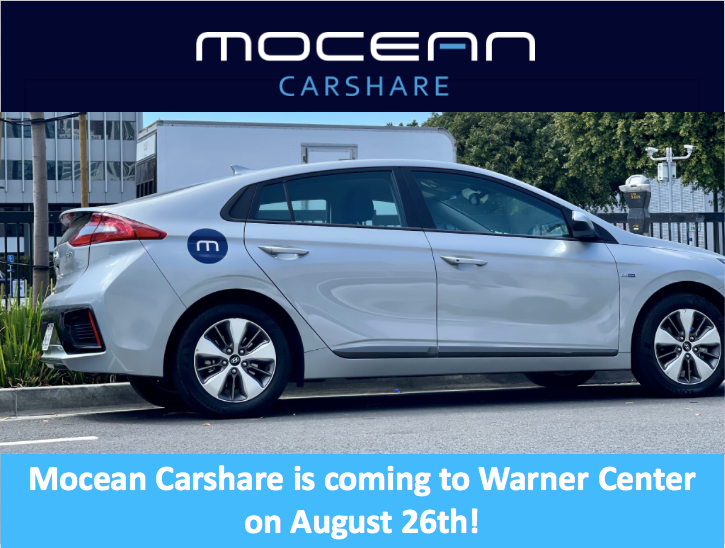 Summary
MoceanLab, a project of Hyundai Motor Group, has expanded its carshare program to the Warner Center neighborhood in Los Angeles. Leading up to this expansion, Mocean Carshare was operating in four separate zones in downtown Los Angeles, Eagle Rock, Brentwood, and West Los Angeles. This expansion is Mocean Carshare's first zone in the San Fernando Valley. As a free-floating carshare program, customers can pick up and drop off the car between any of the five zones. Mocean Carshare's fleet consists of hybrid electric Hyundai Ioniqs and Kia Niros. Customers can reserve and access the cars through a smartphone app and pay a rate of $0.42 per minute, $14 per hour, or $86 per day. Rentals cover the costs for fuel, insurance, and metered parking within the City of Los Angeles.
Mocean Carshare is permitted to operate as the sole provider in Los Angeles' Fixed Space and Free Floating Carshare pilot program. Warner Center was seen as an advantageous area for Mocean Carshare to operate in due to higher job and housing density and the area's proximity to public transportation. It will be interesting to see how the carshare industry in Los Angeles develops with Mocean Carshare and BlueLA, another large carshare provider in the area.
Note: Mocean Carshare ceased operations on Dec. 31, 2021.
Last updated March 10, 2022