New Bikeshare Stations and E-Bikes Placed Alongside Bus Rapid Transit Route, Omaha, NE, 2022
5 minutes Date Launched: Jun 1, 2022 Dates given are approximate.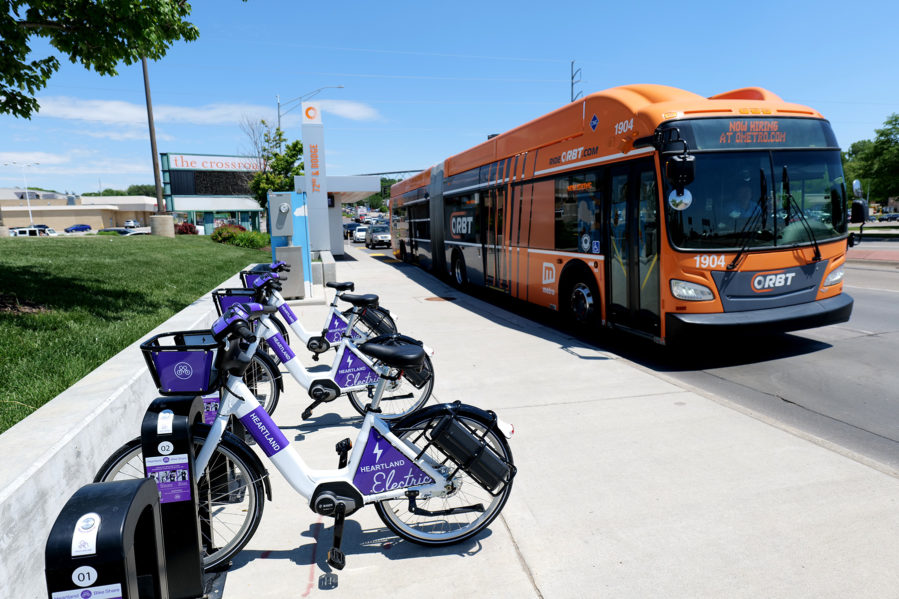 Summary
Heartland Bike Share is placing 14 new docking stations and 100 electric pedal-assist bicycles alongside Metro's ORBT route in Omaha. ORBT began operations as Metro's bus rapid transit (BRT) route in November 2020, serving the city's Dodge Street corridor. This expansion brings Heartland Bike Share's e-bike fleet to 300 vehicles. These bicycles can move up to 17 miles per hour with the electric pedal assist feature.
This expansion to Heartland Bike Share is supported by a grant from The Nebraska Environmental Trust and some dollars from Metro. Locating micromobility alongside transit stops can improve peoples' first- and last-mile experiences for their transportation journeys while potentially drawing more people to use shared mobility and public transportation more broadly. Once Heartland Bike Share completes this expansion, ridership on ORBT and the bikeshare system will hopefully increase.
Last updated June 16, 2022