Regional Transit Agency Pilots Mobility On-Demand Service, Las Vegas, NV 2021
5 minutes Date Launched: Oct 1, 2021 Dates given are approximate.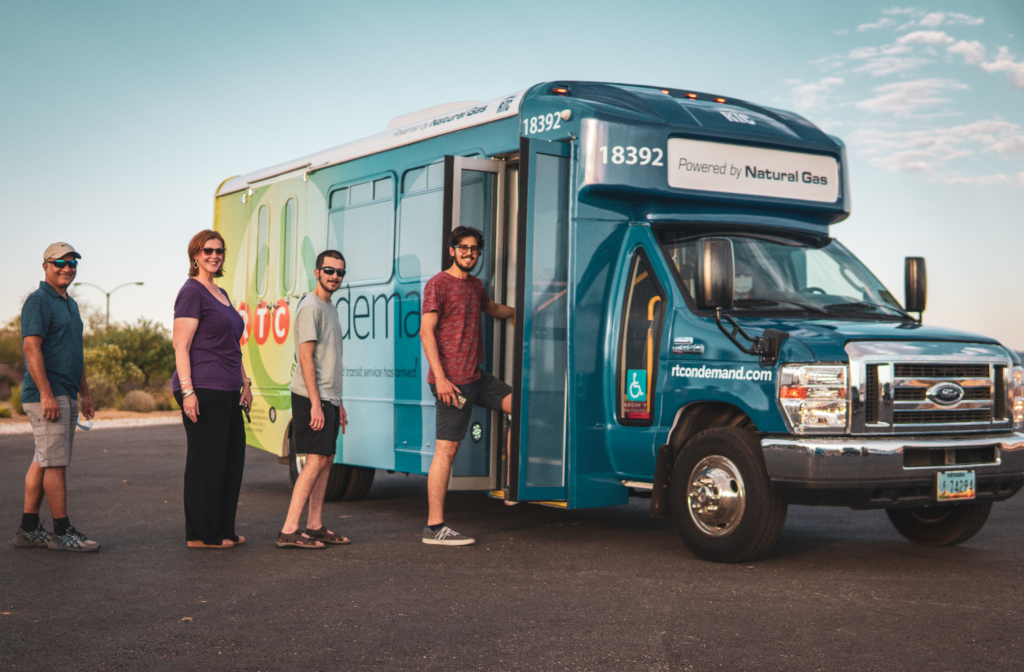 Summary
The Regional Transportation Commission of Southern Nevada (RTC) is piloting RTC-OnDemand, a microtransit service. This service is available for customers in need of rides throughout West Henderson and the southwest valley near Las Vegas. With RTC-OnDemand, customers can request curb-to-curb shared rides throughout a service area of more than 30 square miles. Rides can be requested between 30 minutes and one week ahead of time through the RTC-OnDemand app, an online portal, or by phone. RideCo serves as the booking, technology, and routing partner for this service.
Description: Promotional video for RTC-OnDemand.
Credit: Regional Transportation Commission of Southern Nevada
A fare for a one-way ride is $2 for standard customers and $3 for paratransit customers. Customers can pay their fares through the RTC-OnDemand app or the rideRTC app, in cash, or with paratransit passes and vouchers. Single rides also cost $2 on RTCs' residential bus routes. The wheelchair-accessible RTC-OnDemand vehicles can seat up to 12 passengers at a time and are equipped with wireless internet and bike racks. RTC-Demand operates from 4 AM to 1:45 AM everyday of the week.
RTC expresses that this mobility on-demand service can transport suburban customers to important destinations throughout the Las Vegas area. Customers can transfer to or from fixed routes that connect them to the Las Vegas Strip or McCarran International Airport. RTC-OnDemand can also serve customers working late-night shifts due to its late operating hours.
Last updated November 1, 2021