Suburban Transit Agency Begins Offering Microtransit Service, Detroit, MI, 2021
5 minutes Date Launched: Apr 19, 2021 Dates given are approximate.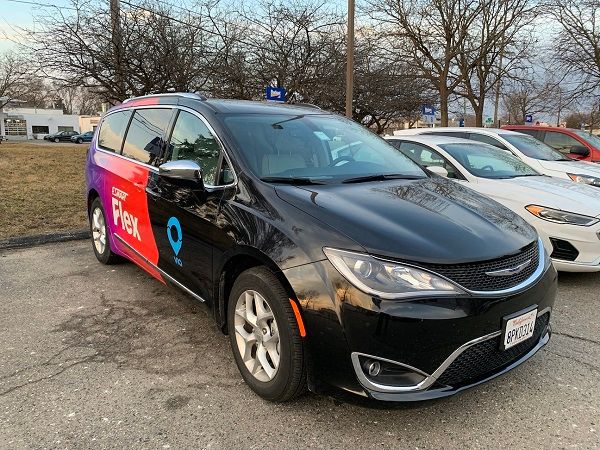 Summary
SMART, the regional public transit agency for southeastern Michigan, has begun offering an on-demand microtransit service in partnership with Via. Called SMART Flex, the microtransit service allows customers to request point-to-point rides in the areas of Dearborn, Troy, and the Hall Road corridor, communities that sit outside of Detroit city proper. Service is offered seven days a week between 6 AM and 11 PM, with distance-based fares ranging between $2 and $8. Customers can request and pay their fares through the proprietary SMART Flex app, developed by Via; alternately, rides can be requested by phone with fares paid through one's dial-a-ride or SMART pass. If a customer transfers between SMART's fixed-route bus service and Flex, the first $2 of the fare carries over. During the COVID-19 pandemic, customers can also request rides for free to-and-from vaccination sites.
More transit agencies are beginning to provide microtransit services to compliment fixed route systems. Coinciding with this, transit providers are also looking for ways to increase ridership after the sharp declines as a result of COVID-19. SMART Flex can serve as a model to other agencies in how to adapt transit services.
Last updated April 2, 2021