Microtransit Service Expands Operating Hours to Weekends in Jersey City, New Jersey, 2021
5 minutes Date Launched: Mar 6, 2021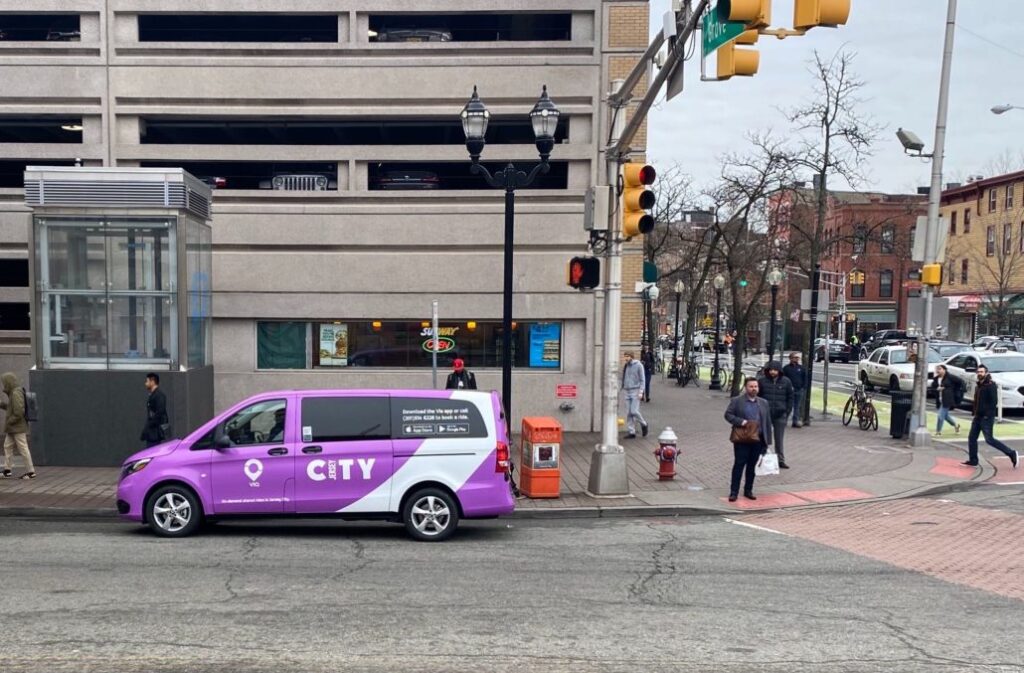 Summary
Jersey City has announced that its microtransit service, Via Jersey City, is expanding its operations to Saturdays after starting just over one year ago in February 2020. Operating in partnership with the transportation technology company, Via, Via Jersey City allows anyone inside the city limits to request a shared ride to anywhere else in Jersey City through either a Mercedes-Benz Metris minivan or an electric Kia Niro. Fares amount to $2 anywhere to and from Via Jersey City's designated Central Zone and $2 plus $.50 per mile if a ride starts or ends anywhere within the Outer Zone. Customers can request rides through the Via app or by phone. Rides are wheelchair accessible.
Via Jersey City had significant demand within its first year, providing over 216,000 rides. On top of this, 38% of surveyed riders requested additional days of service; the decision to begin weekend operations for the microtransit service seemed justified. Specifically, Via Jersey City will extend its operations to Saturday from 8 AM to 10 PM on top of its weekday services.
While Jersey City has an extensive public transit network, with providers like NJ Transit for buses and the Hudson-Bergen Light Rail and PATH for rapid transit, along with an AllTransit™ Performance core of 9.3/10, Via Jersey City started in order to connect people to and from transit deserts, such as in the west and south areas of the city. Moreover, Via Jersey City is believed to meet significant concerns regarding equity, as over half of its riders make less than $50,000 per year and the highest percentage of riders identify as African-American.
Jersey City provides frequently updated usage information for Via Jersey City through its Open Data Portal. This partnership between Jersey City and Via has the opportunity to model how other cities, big and small, can partner with technology companies and operate microtransit services of their own, both during and outside of public health emergencies.
Last updated March 29, 2021