Small bikeshare system launched in Pocahontas, Northwest IA, 2018
5 minutes Date Launched: Jan 1, 2018 Dates given are approximate.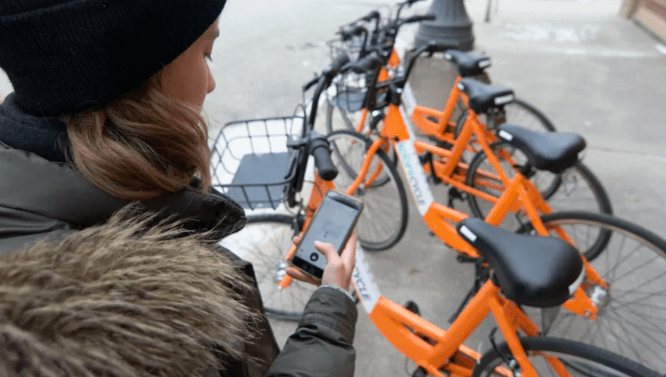 Summary
The small community of Pocahontas, Iowa (pop. 1,700) launched its dockless bikeshare system as part of a larger, multi-year plan to expand the bike trail network in Northwest Iowa. The town chose to partner with Iowa-based Koloni, a company that works primarily with smaller markets and allows them a great deal of flexibility on the number of bikes in a fleet. The company charges Pocahontas a monthly fee per rented bike, and the town is responsible for all operational responsibilities, including repairs and balancing.
As of spring 2018, Pocahontas had expanded its fleet to 25 bikes. The nearby Iowa community of Mason City (pop. 27,000) also launched its bikeshare system in 2018 with 10 Koloni bikes.
Read the Case Study that features Pocahontas, Iowa and its efforts to develop a Small Town Bikeshare program.
Updated July 2019