Spin Brings E-Bikes to Fayetteville, AR, 2022
5 minutes Date Launched: Sep 1, 2022 Dates given are approximate.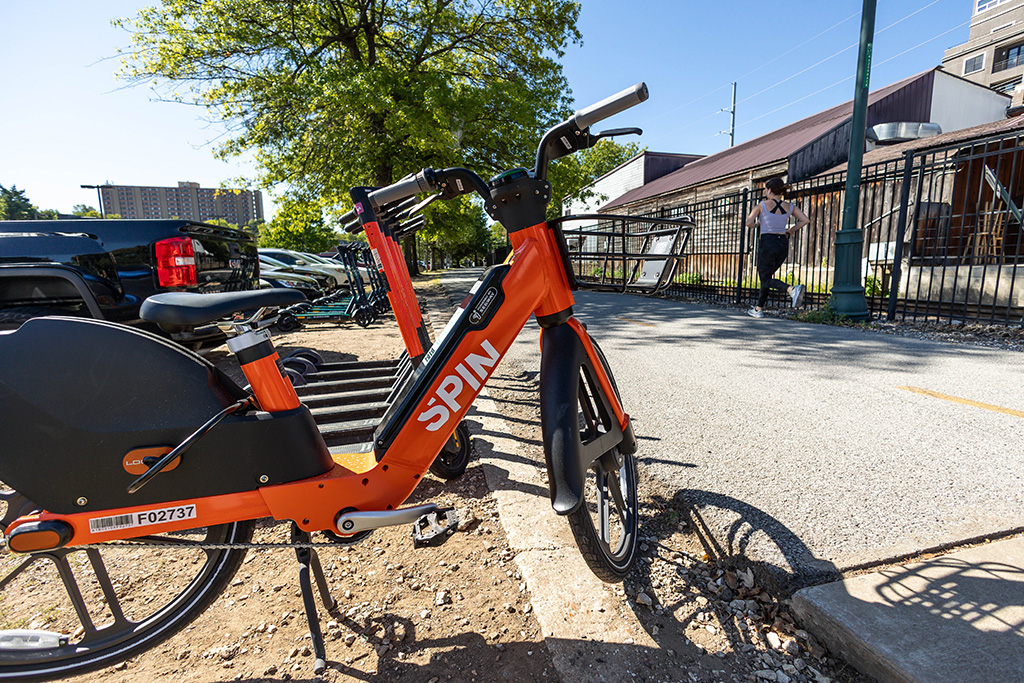 Summary
Micromobility company Spin is providing 100 of its S300 model e-bikes to the community of Fayetteville. These dockless shared e-bikes can operate at a maximum speed of 20 miles per hour. On Fayetteville's trail system, geofencing technology limits the maximum speed to 15 miles per hour.
Fayetteville previously had an e-bike program, operated by Veo, that was discontinued in June 2021 due to low ridership and maintenance issues. Spin's reintroduction of e-bikes will also expand Fayetteville's shared micromobility program as both Spin and Veo already provide a combined fleet of 1,000 e-scooters. Hopefully, the mix of shared e-bikes and e-scooters in Fayetteville can meaningfully substitute short car trips.
Last updated November 30, 2022