Street Design Guide, Minneapolis, MN, 2021
5 minutes Date Enacted: Feb 1, 2021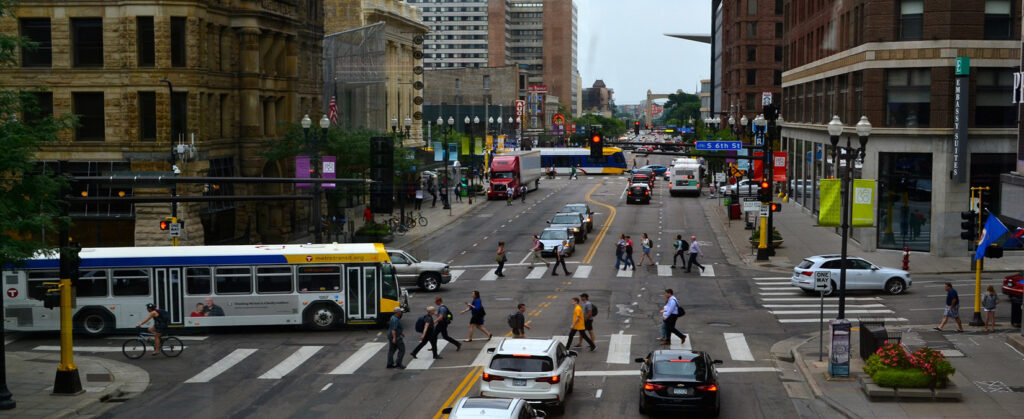 Summary
The Street Design Guide informs the planning and design of all future street projects in Minneapolis, including how the City will approach projects lead by partner agencies such as Hennepin County and the Minnesota Department of Transportation. The guide should also be used to inform adjustments in the street right of way in coordination with private development and utility work.
The guidance in this guide advances adopted City policy and supports the goals of the Transportation Action Plan. This guide is a key step to make walking, bicycling, and transit real options for people of all backgrounds and in all neighborhoods of Minneapolis, eliminating all traffic deaths and severe injuries, and addressing the effects and lessening the causes of climate change.
The Street Design Guide replaces the Access Minneapolis Street and Sidewalk Design Guidelines.
Overview excerpt sourced from City of Minneapolis website
Last updated June 14, 2021