Transit Agency Pilots Contactless Fare Payment System on Light Rail Trains, Sacramento, CA 2021
5 minutes Date Launched: Sep 1, 2021 Dates given are approximate.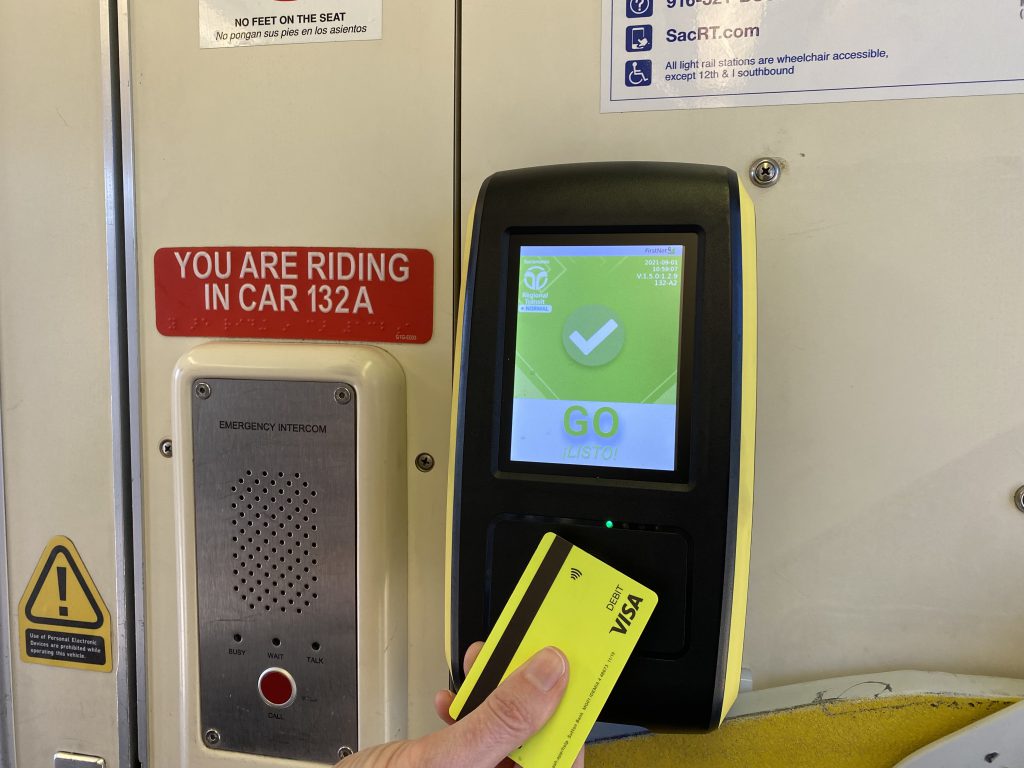 Summary
The Sacramento Regional Transit District (SacRT) is now allowing customers to use contactless fare payment options on its light rail trains. Means of contactless fare payments include contactless credit, debit cards, prepaid cards, and smartphone mobile wallets, like Apple Pay. Throughout September, SacRT has reduced standard single ride fares from $2.50 to $1 if paid through contactless methods. SacRT has also capped daily fares at $7 for contactless fare payments, the same as a day pass on a Connect Card. Key partners in this initiative include the California Integrated Travel Project (Cal-ITP), Cybersource, Littlepay, and SC Soft.
SacRT is the first California transit agency to allow contactless fare payments on trains. Other agencies throughout the state are collaborating with Cal-ITP to pilot contactless fare payments on buses. These pilots can demonstrate how contactless fare payments and fare capping can improve the ridership experience for customers while also bolstering equity.
Last updated September 22, 2021