Transportation Benefit District Proposal to Aid in Equitable COVID-19 Recovery, Seattle, WA, 2020
5 minutes Date Enacted: Jul 31, 2020 Date Ended: Jul 31, 2026 Dates given are approximate.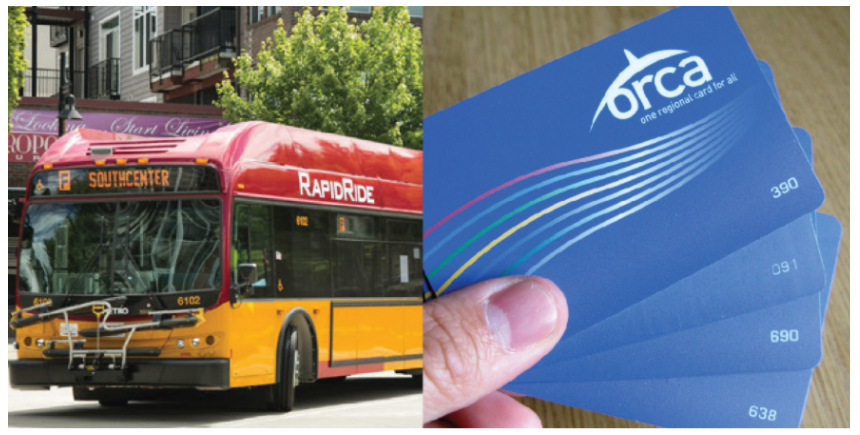 Summary
Seattle, Washington Mayor Jenny Durkan signed Council Bill 119833 on July 31st which will maintain the Seattle Transportation Benefit District (STBD) sales tax of 0.1%. This increase is anticipated to generate between $20 and $30 million annually in revenue over six years. The STBD proposal centers around five key priorities: providing safe, efficient transit to Seattle riders and essential workers in particular, preserve a transit system that centers around equity, invest in acute mobility needs in areas like West Seattle, invest in ORCA Opportunity for students and Low Income Access program for our vulnerable residents, and maintain the voter-approved 0.1 percent sales tax to provide transportation investments and ensure improvements despite financial restrictions caused by I-976 and COVID-19. The current voter-approved Transportation Benefit District has led to a significant drop in single occupancy vehicle trips during peak times by expansion of access such as adding over 8,000 weekly transit trips on King County Metro routes, expanding the portion of households within a 10-minute walk of transit arriving every 10 minutes or less from 25 percent in 2015 to 70 percent in 2019, and launching programs like ORCA Opportunity among others.
Given the current state of most cities' economies during the pandemic, maintaining a focus on increase for improvements of transit services will help residents connect with jobs and other essential services. Specifically, the new STBD proposal will focus on resources that invest in transit routes that serve working people and communities of color. Although ridership has been down since the pandemic, the ten Metro routes with the highest daily ridership during COVID-19 all serve higher percentages of communities of color and the STBD proposal seeks to prioritize these communities' transit services. The STBD proposal is ultimately needed as revenue for these projects, as King County Metro and SDOT are facing significant budget shortalls since the start of the COVID-19 pandemic due to a loss in sales tax and farebox revenue, and the compromising work of the statewide passage of I-976. The city hopes its residents can find a newfound commitment to an equitable and connected transit system during these times.