Twin Transit Launches Rider App for Demand-Responsive Service, Lewis County, WA, 2022
5 minutes Date Launched: Aug 15, 2022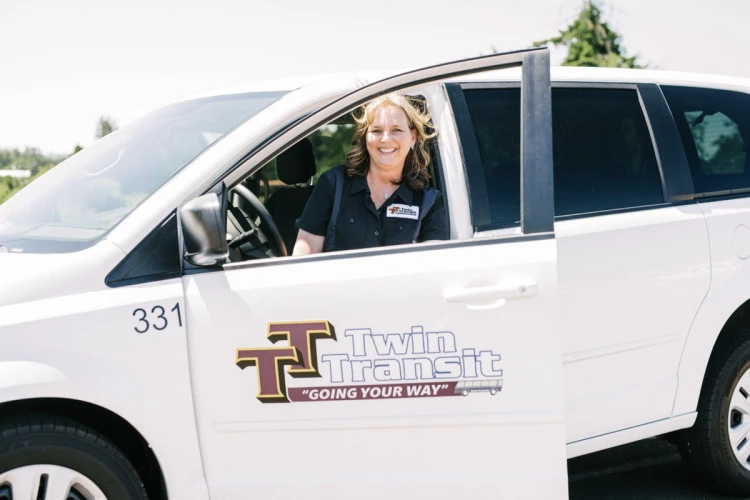 Summary
Twin Transit, the agency serving Centralia and Chehalis, Washington, launched a mobile app to help with booking options for demand responsive rides. Seeing a recent spike in requests for its ADA paratransit service LIFTT (Life – Independence – Freedom – Twin Transit) and its microtransit service DARTT (Dial-a-Ride Twin Transit), Twin Transit saw the need for an easy and seamless way to book trips, and partnered with mobility management platform Spare to create the app. Twin Transit riders can now book trips within the rider app, rather than having to call ahead. The app has given riders more flexibility and independence, while allowing the agency to more efficiently manage operations. 
The base fare for DARTT service starts at $3.00 and increases by $0.30 per mile. LIFTT is zero-fare for ADA-eligible riders. 
Transit agencies throughout the country have recently begun exploring new technologies like mobile apps to improve their services. Integrating new technologies like Twin Transit's mobile app to existing services can improve the customer experience by making a service more accessible, flexible, and user-friendly, while improving efficiency for the agency by automating scheduling and minimizing call center staffing.
Last updated November 23, 2022